Painted about 90 illustrations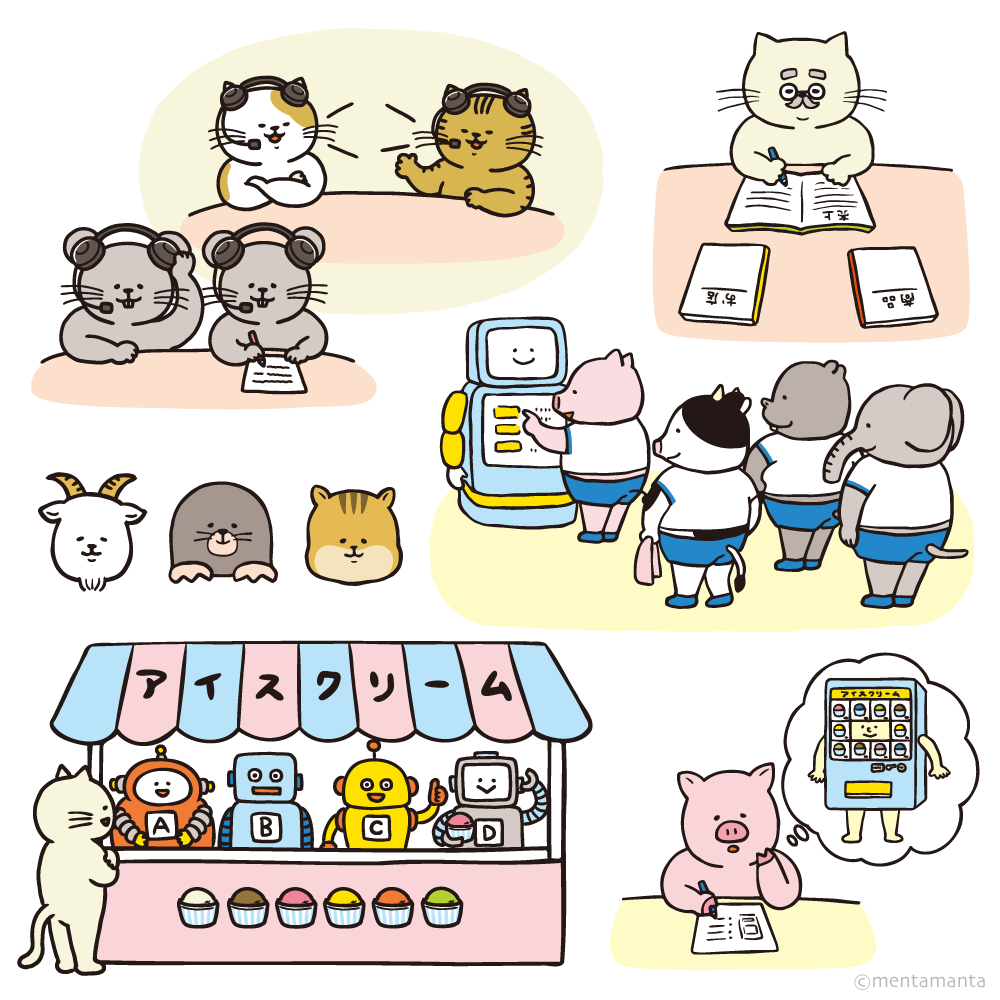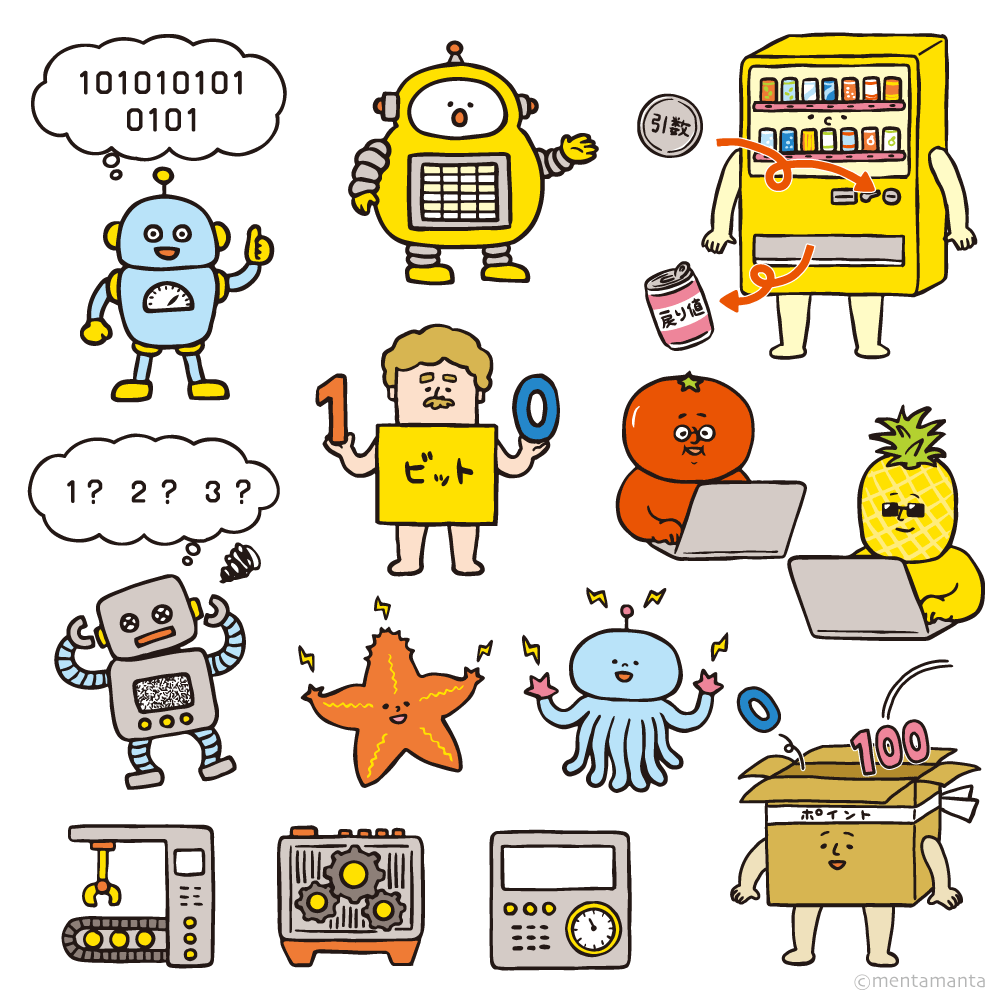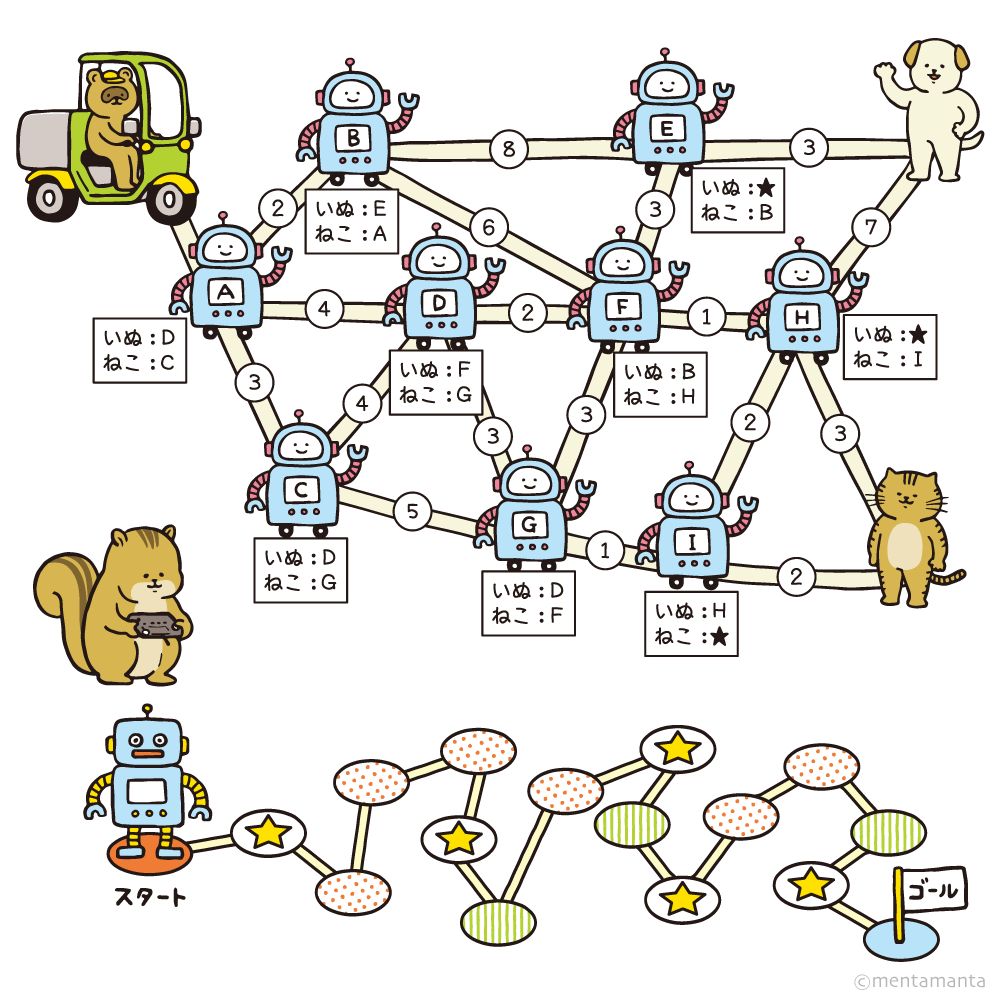 This book is an introduction to computer science for upper elementary school students and up.
I made about 90 illustrations for the questions.
Most of them are animals and robots illustrations, but some are unique and funny.
Hope a lot of people enjoy studying computer science through this book.
・Book Title:"Computer Science for Beginners"
・Published by: KUMON PUBLISHING CO.,LTD.
・Author : 島袋舞子
・Supervised by: 兼宗進
・Book Design:TYPEFACE(渡邊民人 谷関笑子)
・Endpaper Illustrations:小坂タイチ
・Manga and Characters:沼田健
・Question Illustrations : Mentamanta
More about this book – KUMON PUBLISHING website
Application used: Illustrator