Painted a book cover illustration for the new Japanese-language edition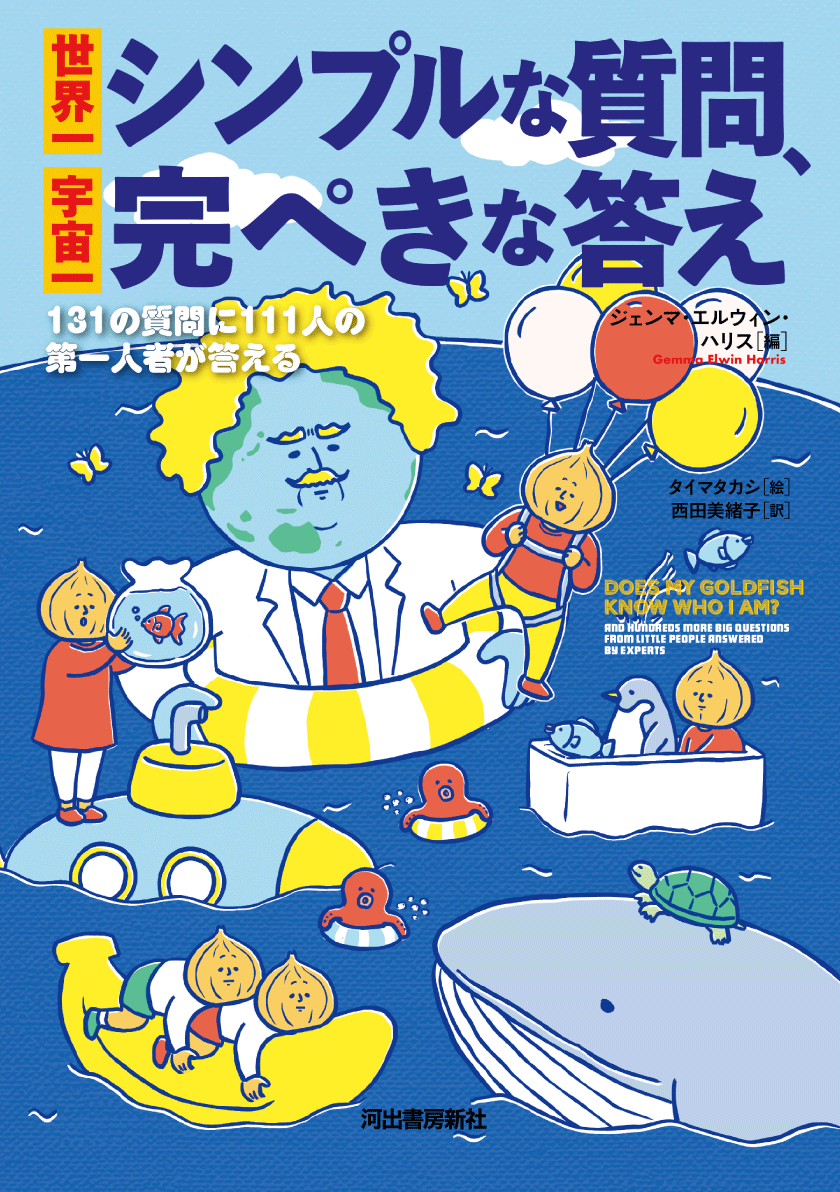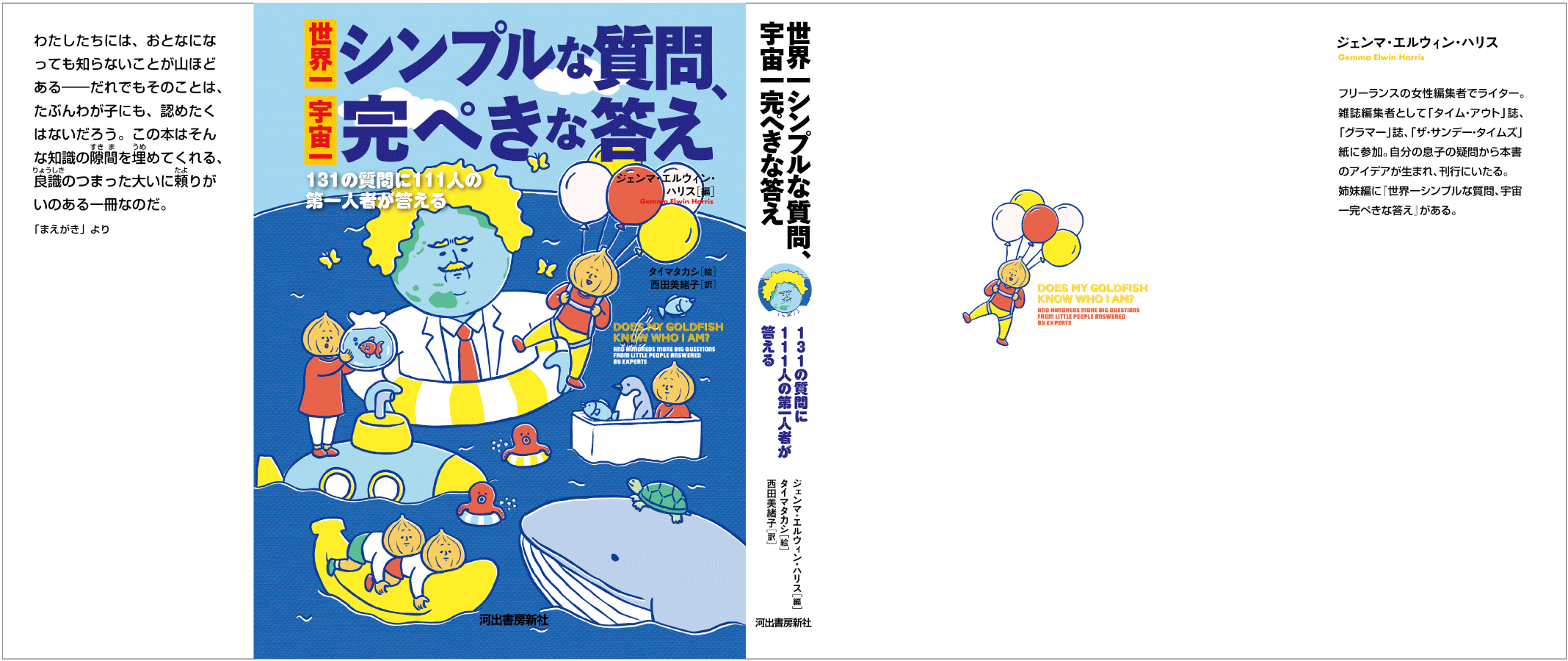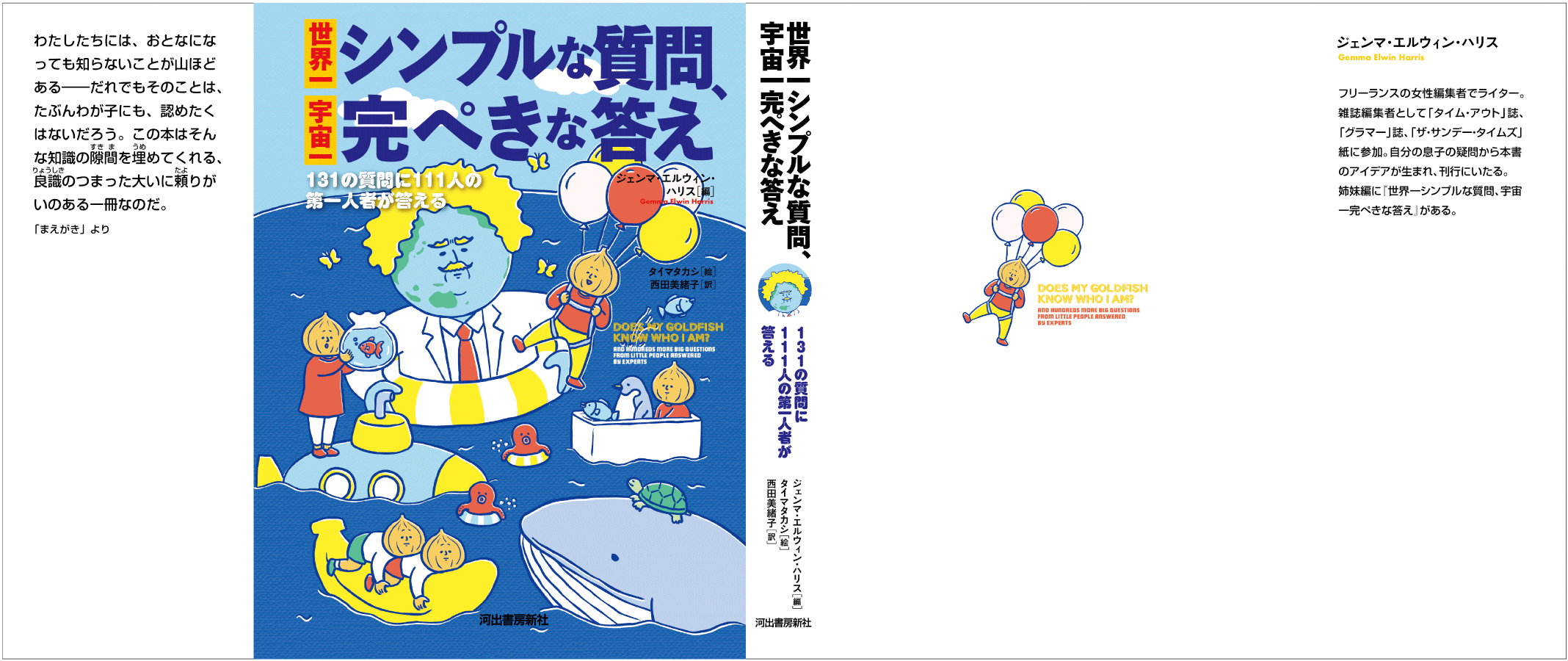 This book is a new Japanese-language edition in which world's leading experts answer children's various quirky questions. This is one of the two books that I was requested cover illustrations.
The content of the illustration was left to me, and I depicted the world of this book freely based on the children's questions.
This one is that the onion motif children and the earth motif professor are floating in the sea.
My first rough sketch was too cute, the client wanted more bold and sharp illustration, so I struggled to adjust it with many rough sketches.
But it was my first time to paint book cover illustration freely, so it was a very valuable experience.
Hope many children and their parents enjoy this book.
---
Book Title:"DOES MY GOLD FISH KNOW WHO I AM? – And Hundreds More Big Questions From Little People Answered by Experts"
Published by:KAWADE SHOBO SHINSHA PUBLISHERS
Compiled by:Gemma Elwin Harris
Translated by:Mioko NISHIDA
Inside Illustration:Takashi Taima
Book Design:Satoshi IWASE
Cover Illustration:Mentamanta
More about this book – KAWADE SHOBO SHINSHA website
Application used: Clip Studio Paint, Photoshop