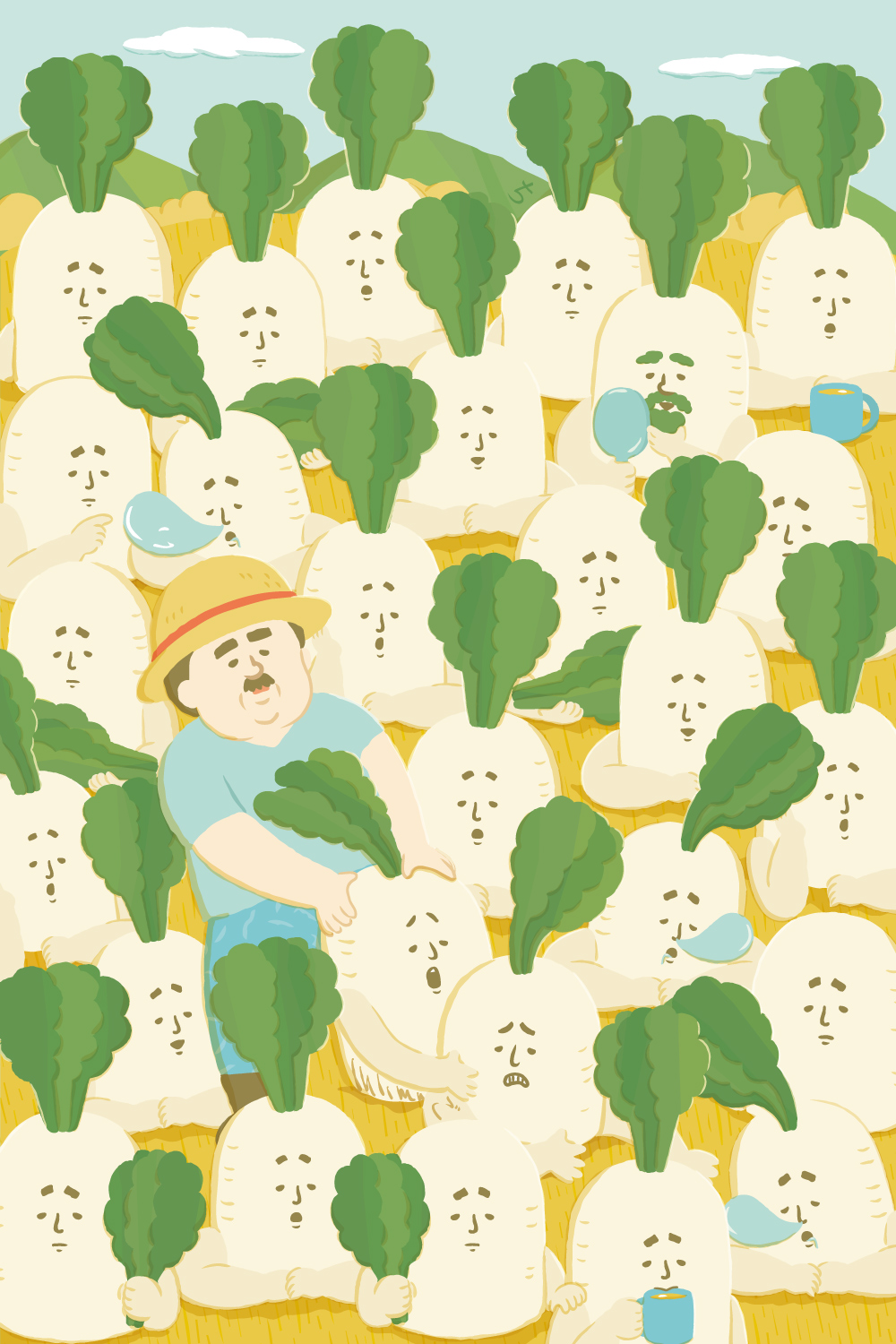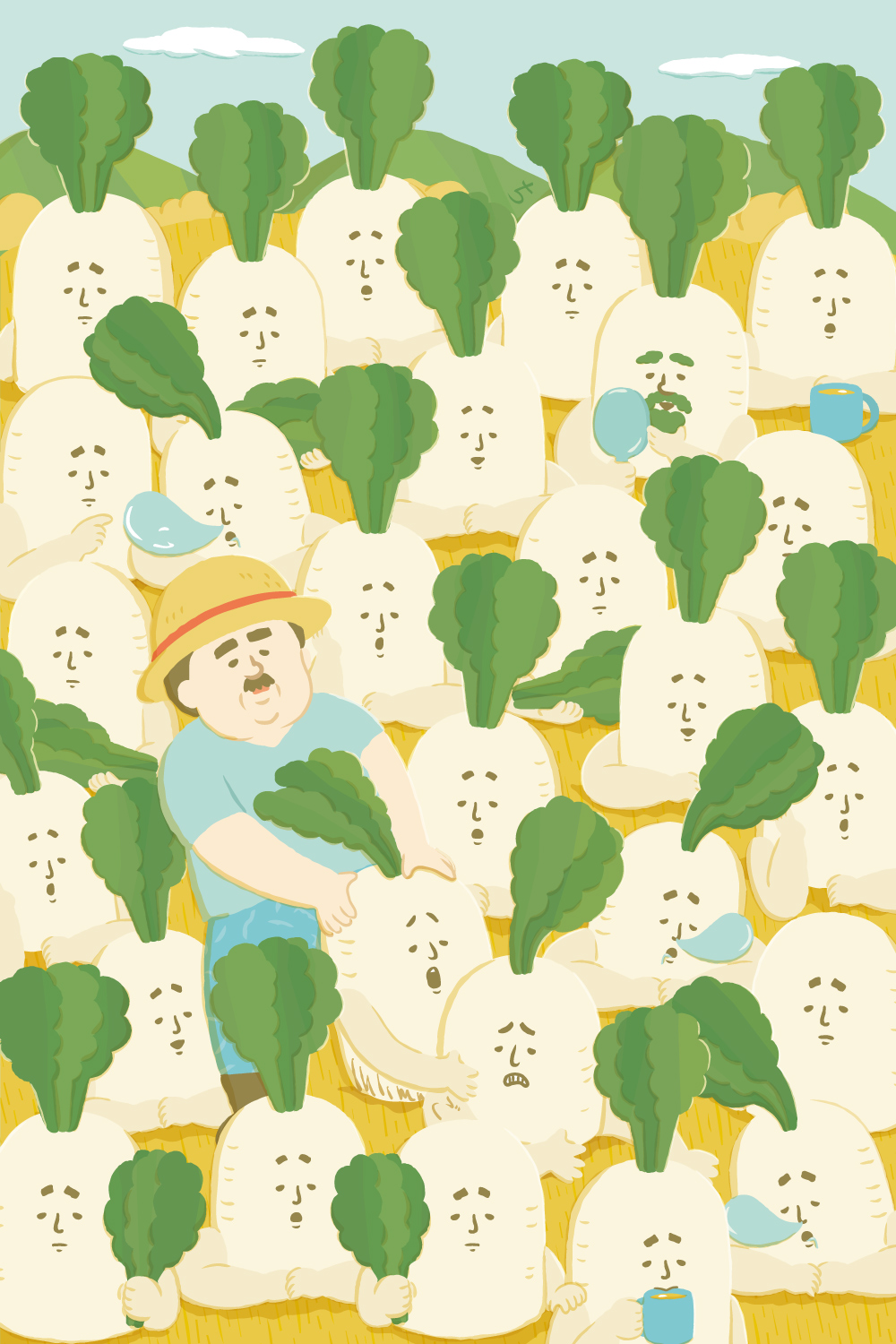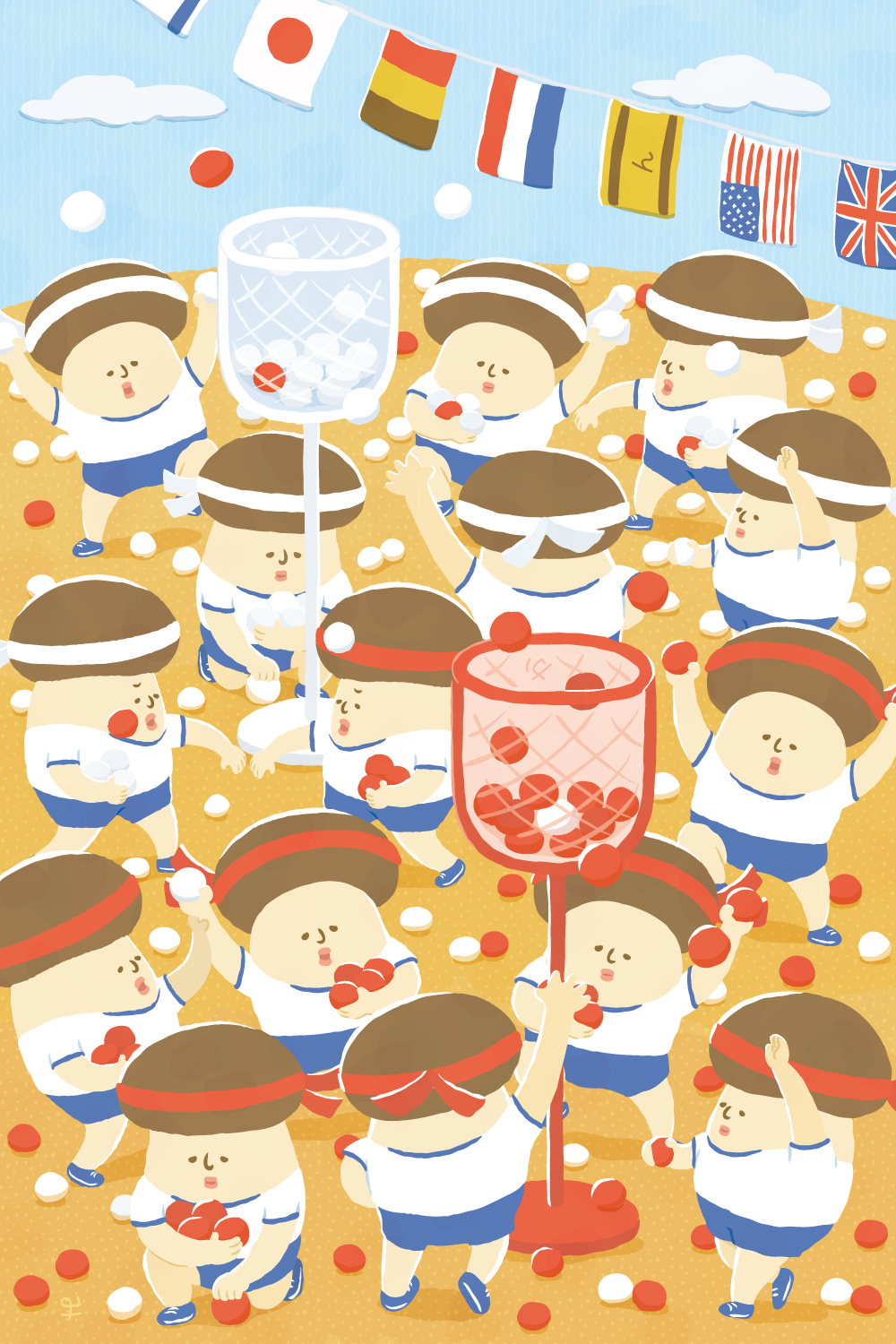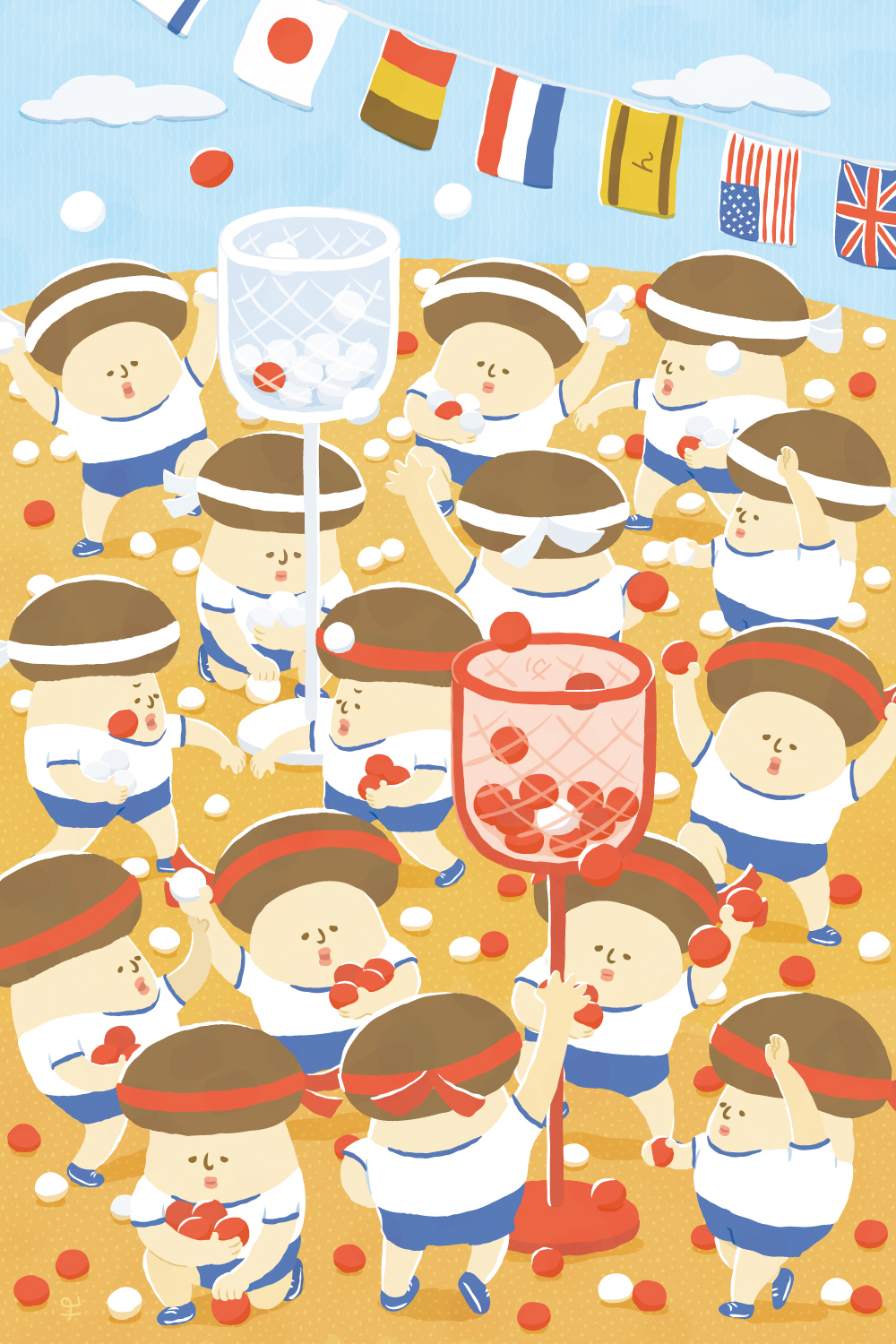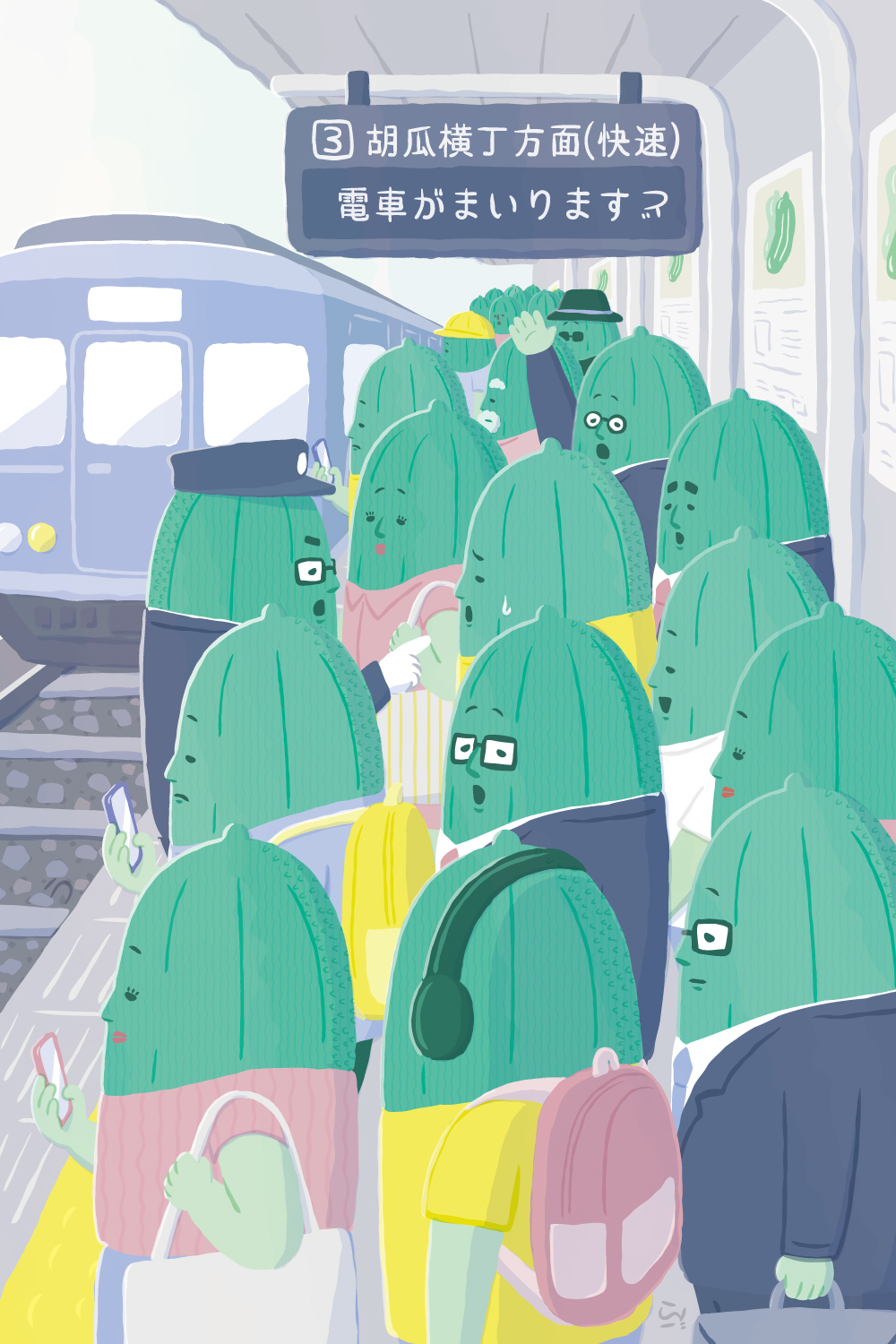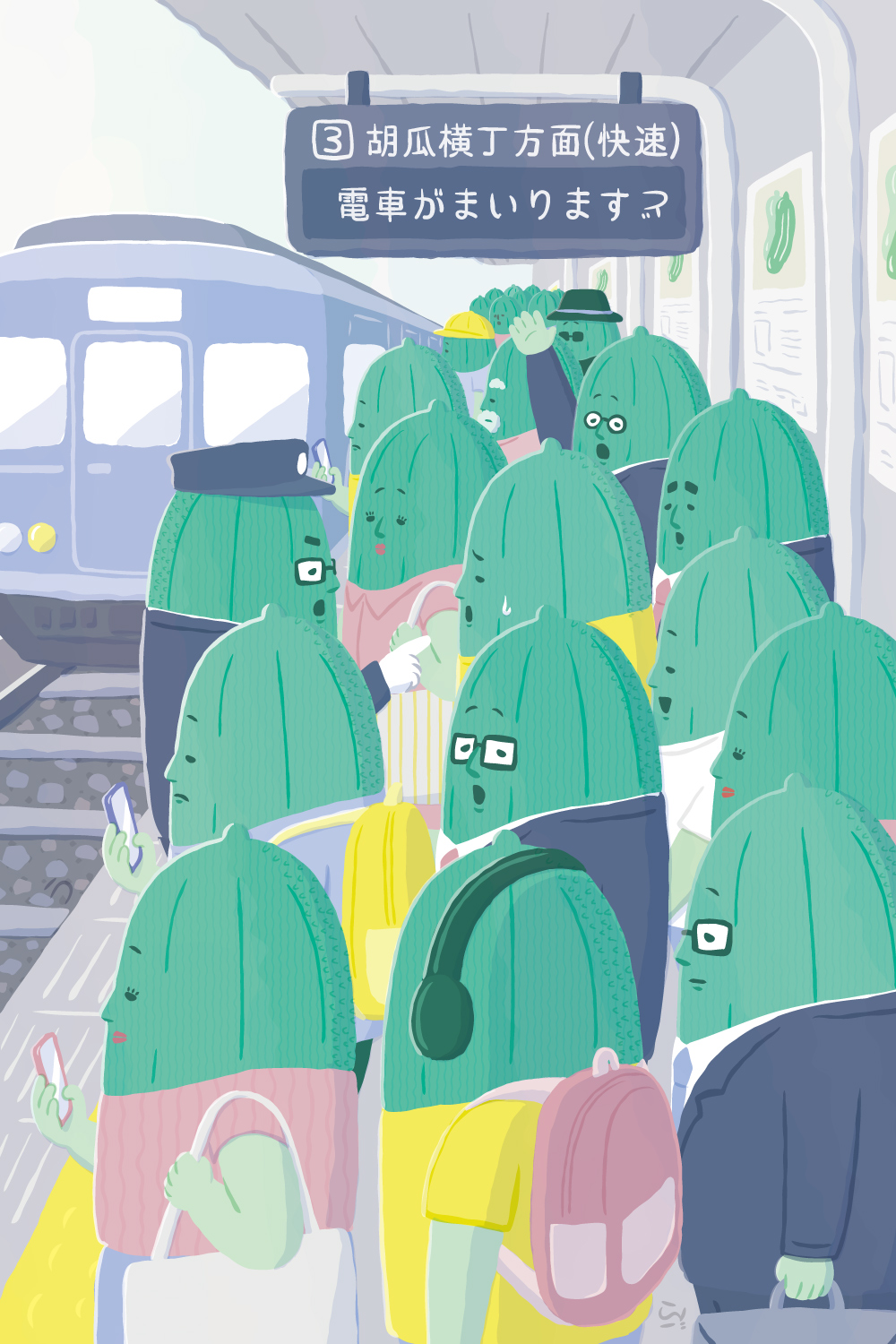 Painted illustrations for hidden pictures
I painted three illustrations for hidden picture articles in the news website "Nlab".
A fruit name is hidden in the illustrations of vegetable characters.
1 ) Daikon radish picture – See the article
2 ) Mushroom picture – See the article
3 ) Cucumber picture – See the article
This is the first time to make commercial illustration with line-less touch.
The daikon radish illustration, one of my personal work, brought me this job.
It seems that many people enjoyed the picture puzzles so much that I was able to take on the sequel illustrations.
I am grateful for this good opportunity and will continue to make fun works.
– Client : ITmedia Inc.
– Medium : Website "Nlab"
Application used : Fresco, Illustrator