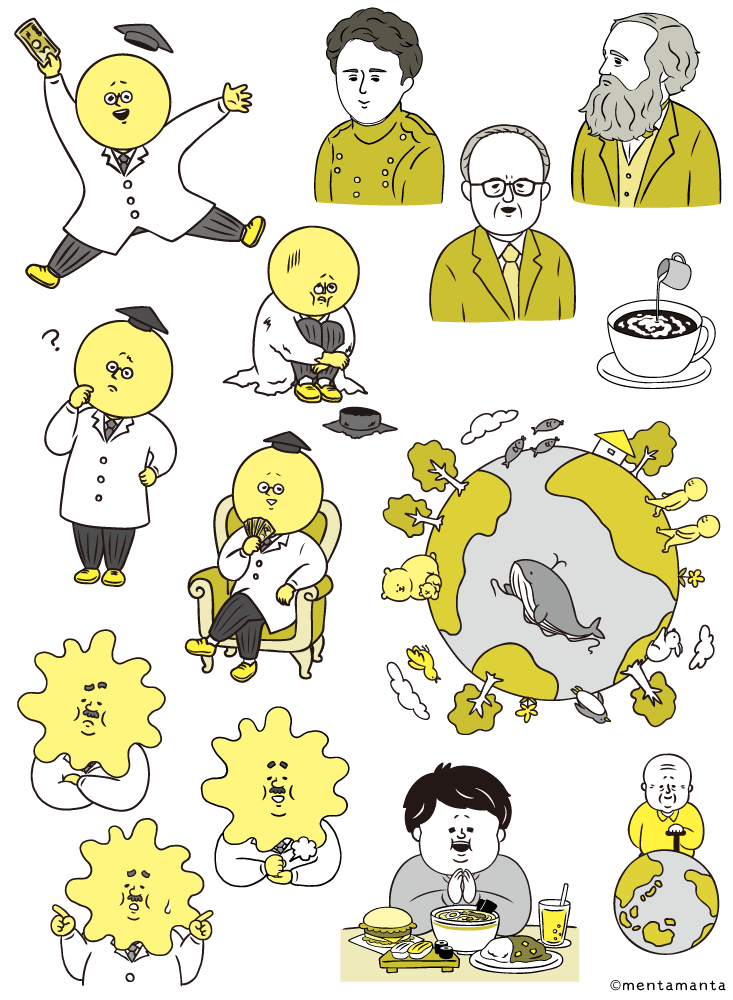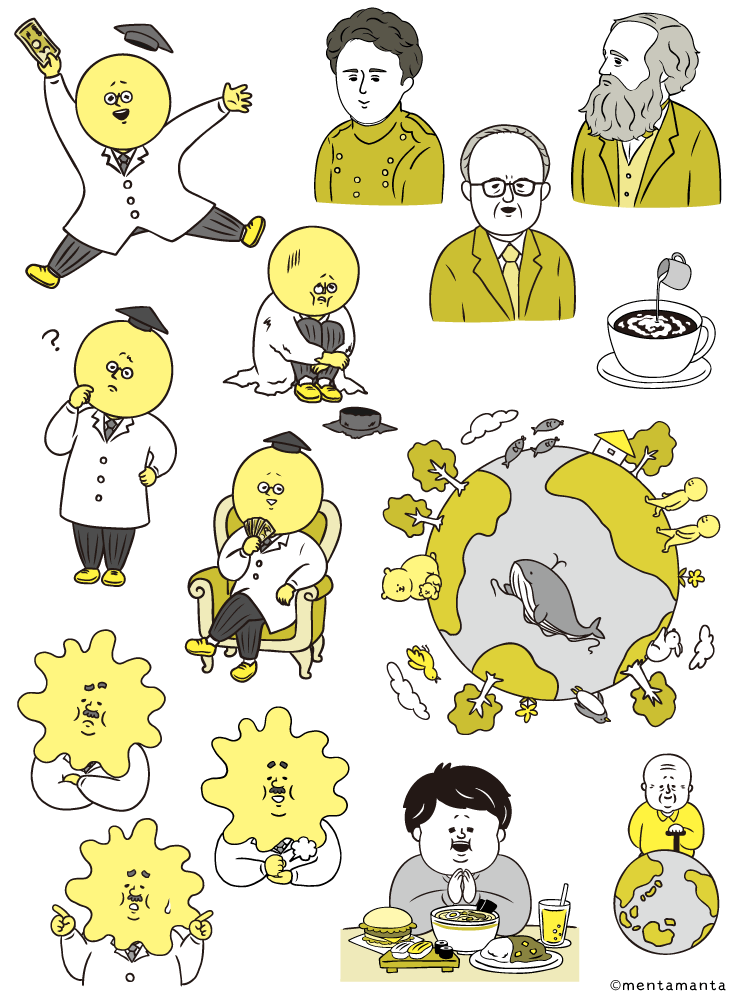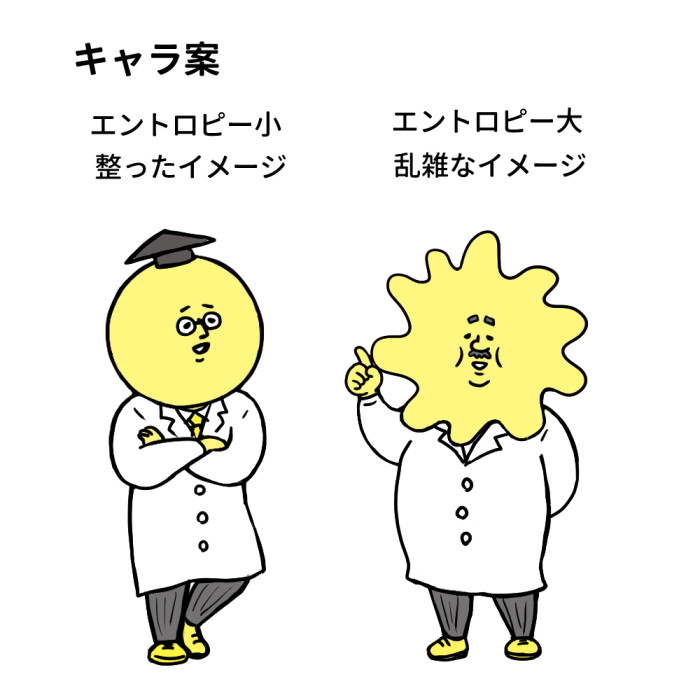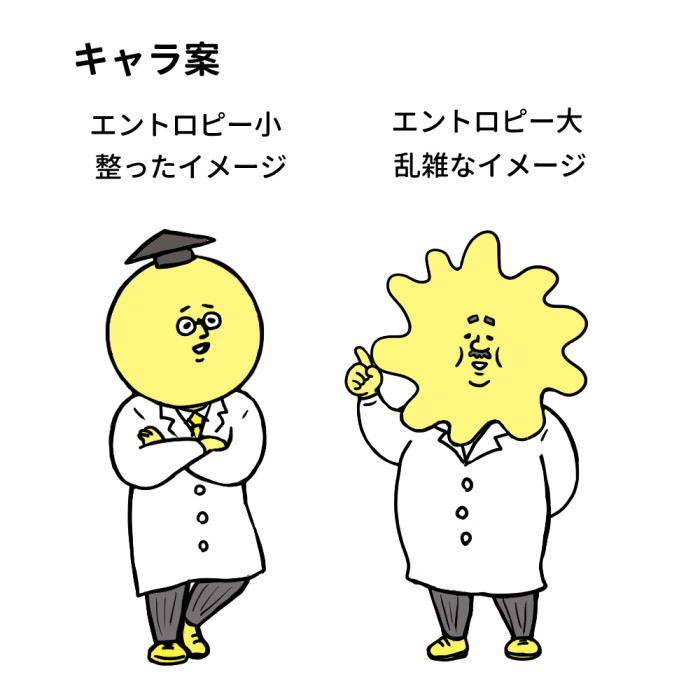 Created 48 illustrations
I painted 48 illustrations, mostly of the Kyogen-mawashi characters (who play a role in helping the audience understand the story), and physicists.
I was given the task of designing the two characters, but it was hard, because the theme of the book "entropy" is a formless concept.
After much thought, I decided to portray characters whose head shape represents the size of entropy.
Entropy is the "degree of clutter," so a squishy shape represents large entropy and a neat circle represents small entropy.

The target audience for the book was men, so I tried not to make the characters too cute but unique.
I was relieved to receive favorable feedback that "the illustration softened the difficult content of the book."
Hope that helps the reader to understand it a little better.
– Book Title : "World of Entropy"
– Published by Asahi Shimbun Publications Inc. (Planning & Editing : MATSUURA Miho)
– Author : SUZUKI Seiji
– Book Design by SHIMIZU Mariko (TYPEFACE) 
– Proofread by SUZUKI Hatsue
– Edited by Fudobunkasha
– Illustration by mentamanta

Application used: Fresco, Illustrator
Book introducing page of Asahi Shimbun Publications
Amazon page