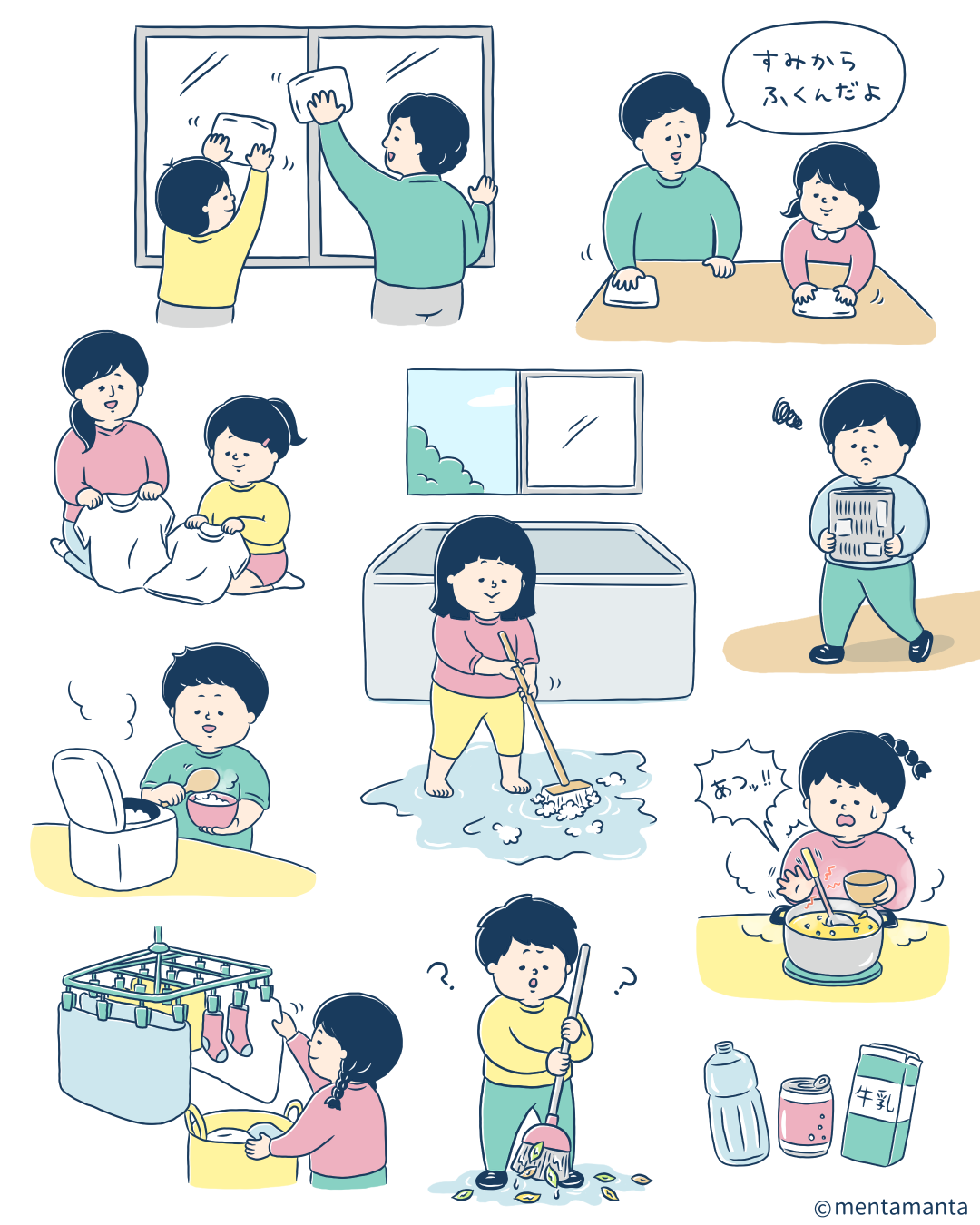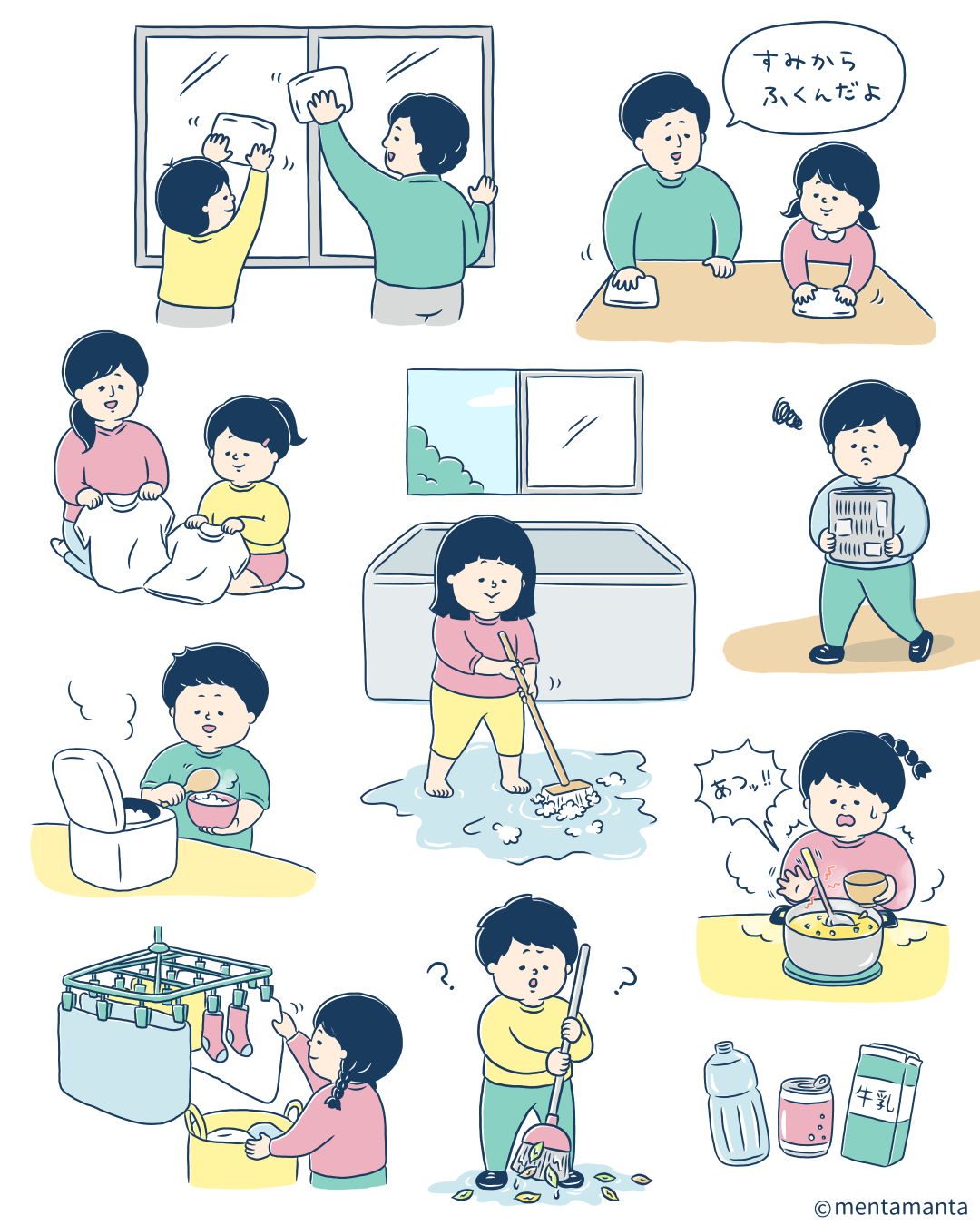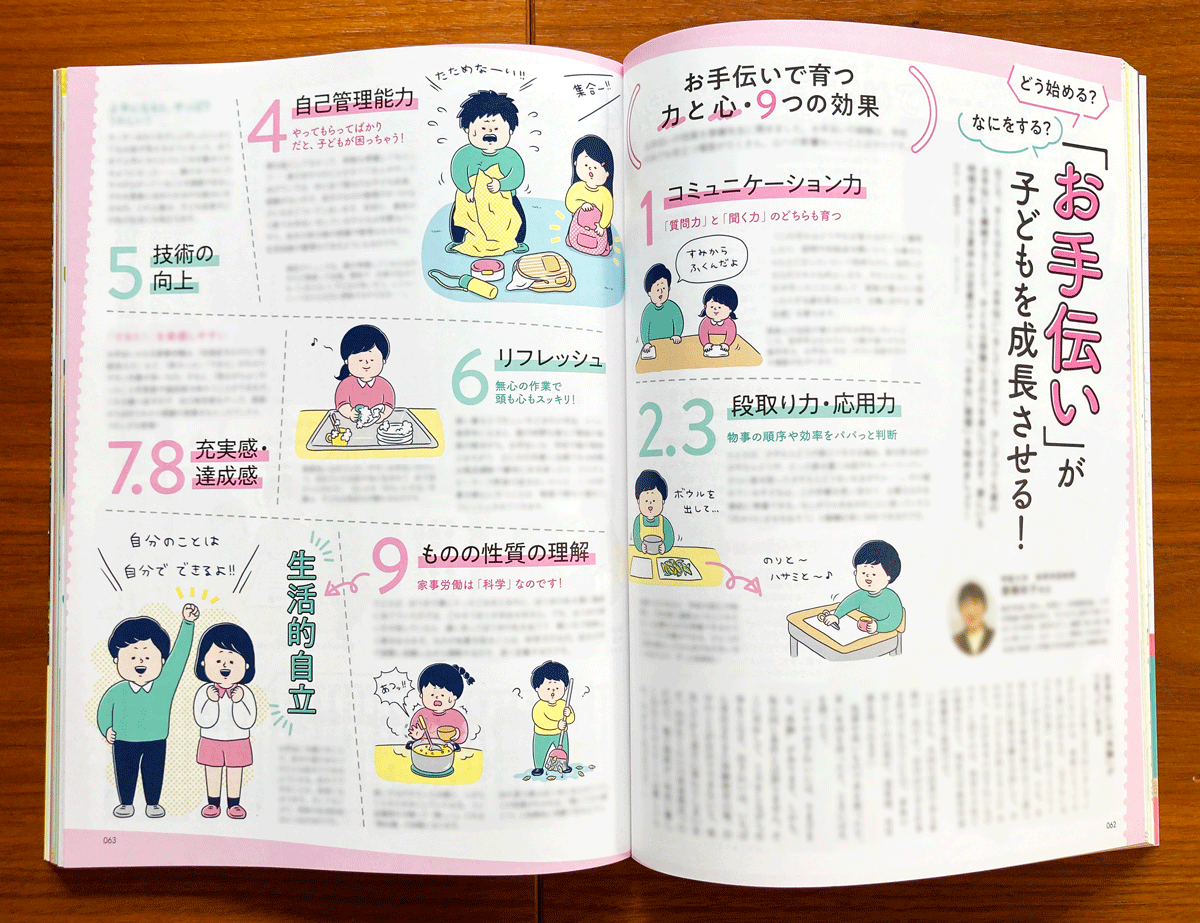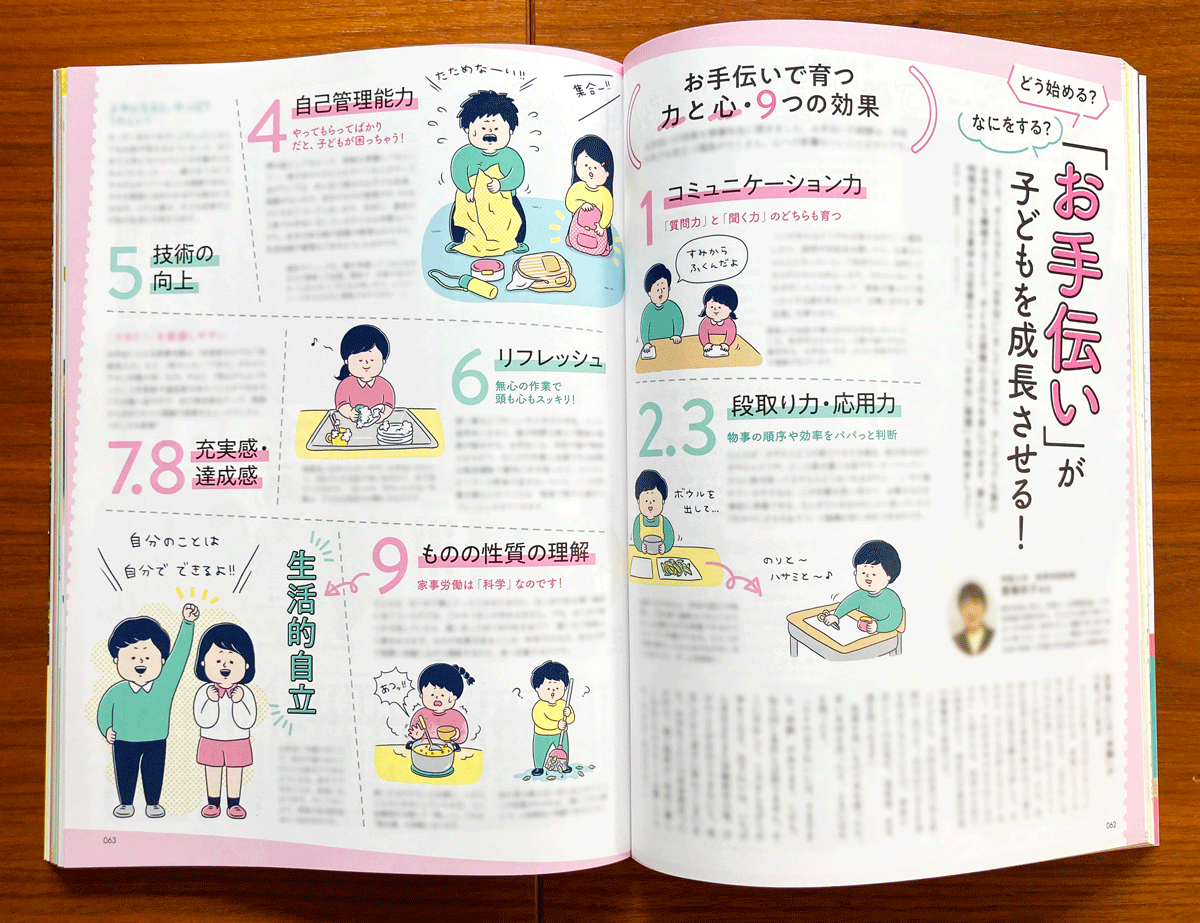 Painted 25 illustrations for a feature article on children's chores
I painted the children doing chores:
some enjoying it, some wondering why it doesn't work well, and some irritated because they can't get it right.
I had a warm feeling when I painted them who trying their best.
Children seem to learn a lot of things by doing household chores.
We want to share chores with the whole family like them too.
– Issue: For-parents magazine "AERA with Kids" 2022 summer
– Article: "'Chores' make children grow" (page 62-67)  
– Published by Asahi Shimbun Publications Inc. 
– Supervised by 齋藤政子 (Professor of Department of Education, Meisei University)
– Design by monostore co.,ltd
– Illustration by mentamanta
More about this issue – Asahi Shimbun Publications website
Application used: Clip Studio Paint, Photoshop