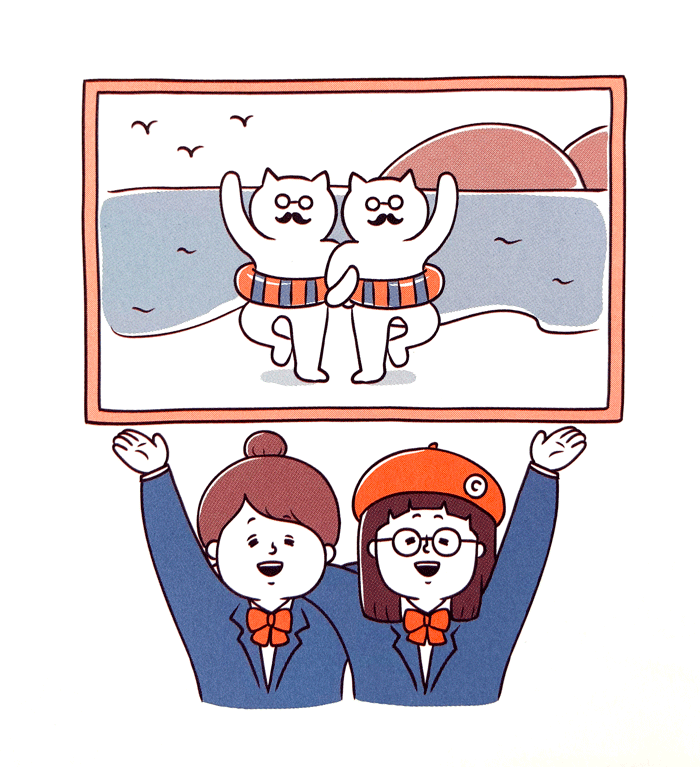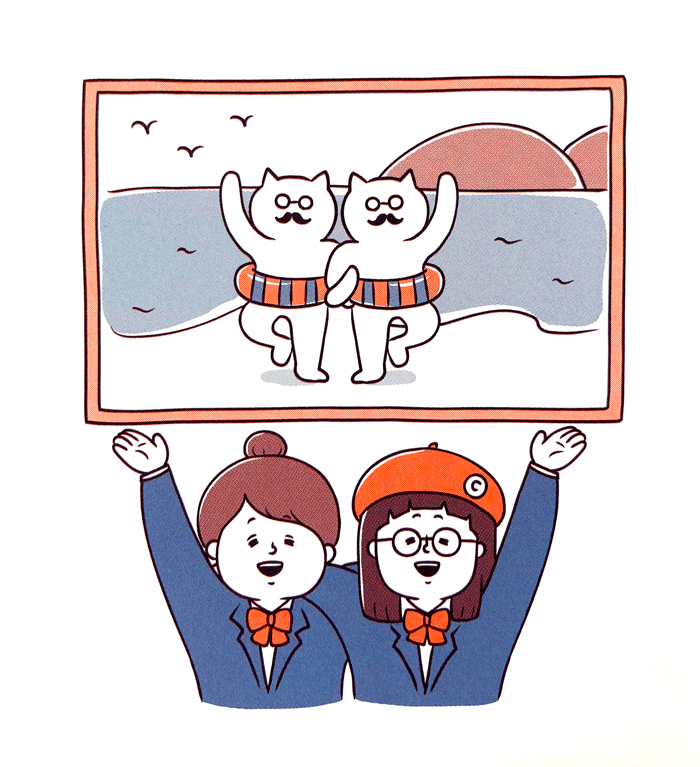 Made 11 pages of manga and about 100 illustrations
This book provides an easy-to-understand explanation of copyrights for junior high and high school students.
I designed the four main student characters and drew many illustrations of them.
It was a bit difficult to color while imagining the printing result because the black and magenta colors would be replaced by the spot colors during printing. Relieved that the colors after printing (see last image above) were as expected.
Copyright is now relevant to everyone.
Hope many students and people will learn about copyright through this book.
– Book Title : "Copyright from age 13"
– Published by MATES UNIVERSAL CONTENTS Co.,Ltd.
– Supervised by 久保田裕 (Senior managing director of Association of Copyright for Computer Software)
– Cover Design by DAI-ART PLANNING 石坂光里・山本史子
– Cover Illustration in the green frame : 横山恵子
– Edited and Produced by E-planning Coporation
– Associate Editor : 石井栄子
– DTP and Book Design by 大野佳恵
– Illustration by Mentamanta
Application used: Fresco, Illustrator