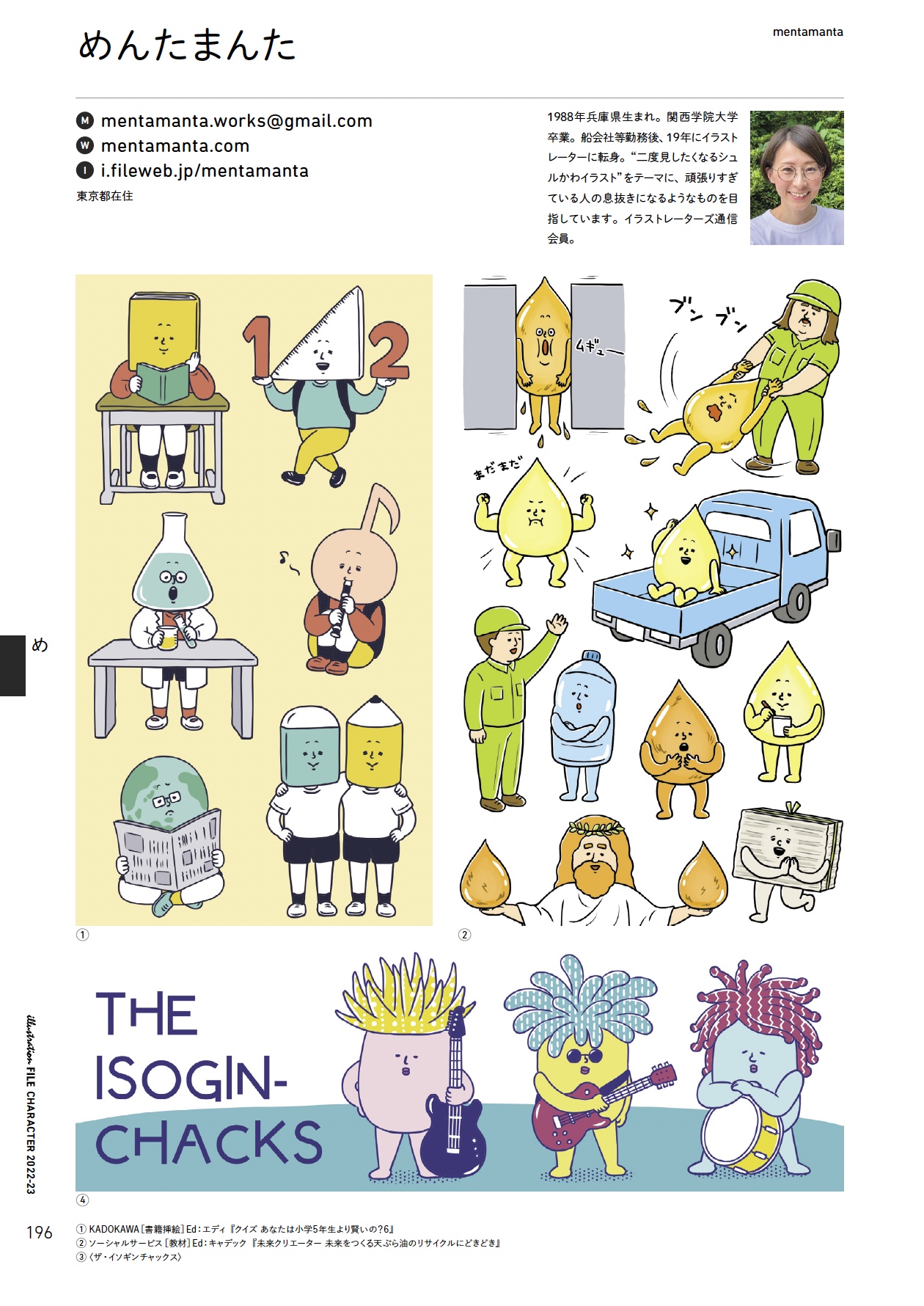 Published for the first time
My illustration was published in "Character FILE 2022-23", a collection of character illustrations published by GENKOSHA Co.,Ltd.
The top two works are commercial works, and the bottom one is a private work.

This collection book was one of my goals, so I'm really excited to be able to participate.
I love painting characters, and hope this book will bring me a good opportunity to create funny characters.
*With the participation in this book, my webpage of " illustration FILE Web" is also open.
▷GENKOSHA "illustration FILE Web" – mentamanta's page
▷More information about "Character FILE 2022-23" – GENKOSHA website