Illustrations for Monthly Nursery Picture Book
Painted illustrations for 2 sets of facing pages on monthly nursery picture book for five-year-olds.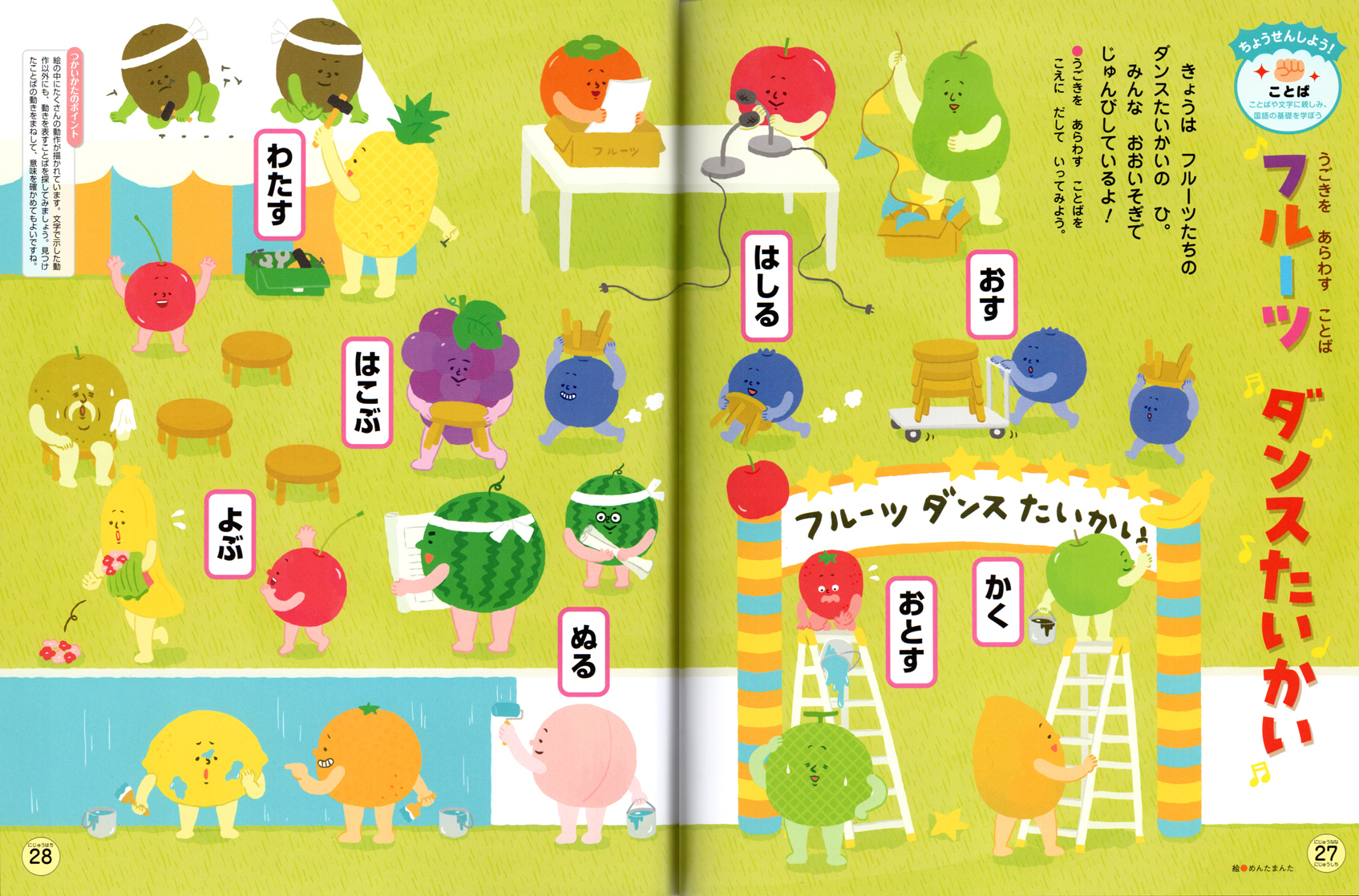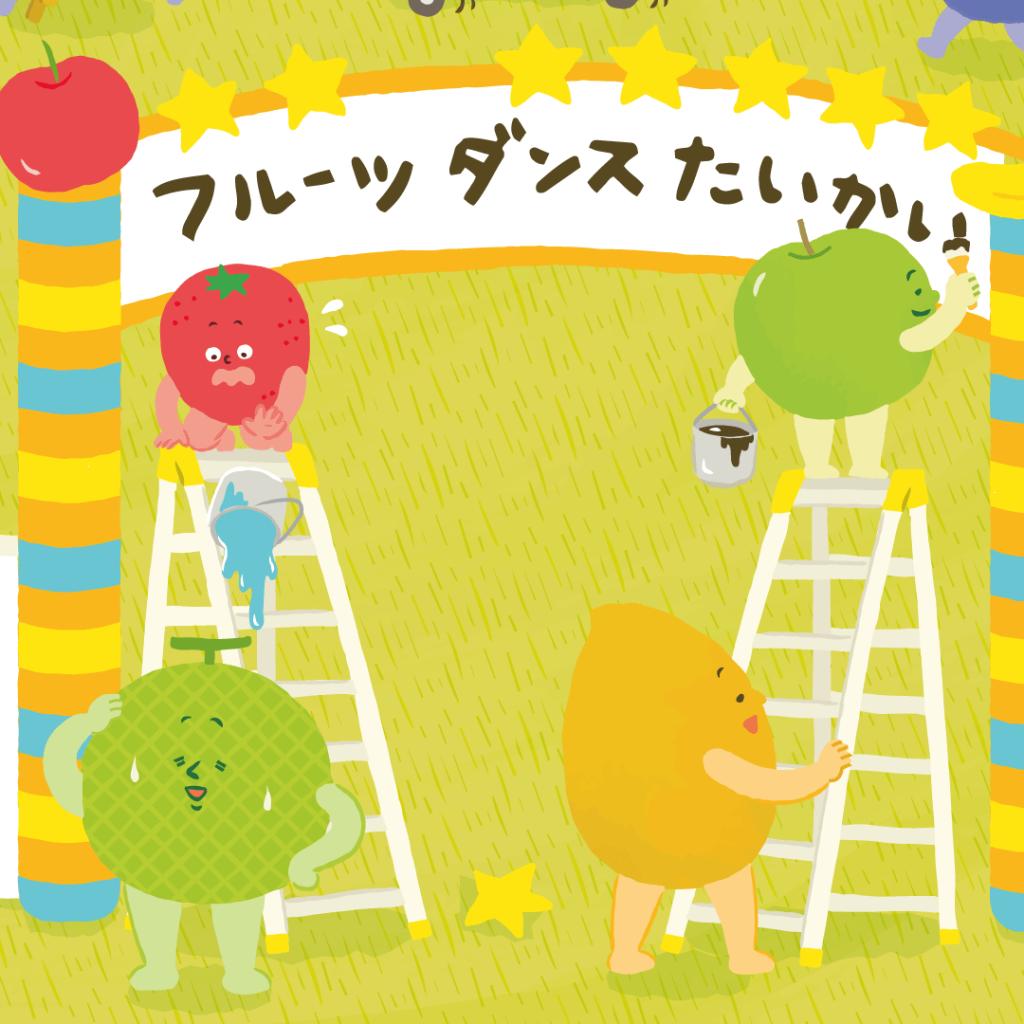 The theme is "Fruits Dance Contest". The 1st image shows the fruits characters are preparing for a dance contest, and the 2nd one shows the contest in action.
I had not painted many night pictures before, so I felt very fresh and fun. My favorite is pear character.
Hope many children will enjoy this book.
・Issue:Monthly Nursery Picture Book "Gakushu-Ozora" July 2023
・Published by:Froebel-Kan Co.,Ltd
・Section:"Words" Page 27-30
・Design by Kyoda Creation Co. Ltd. 
・Illustration by Mentamanta
More about this picture book – Froebel-Kan website
Application used: Fresco, Illustrator