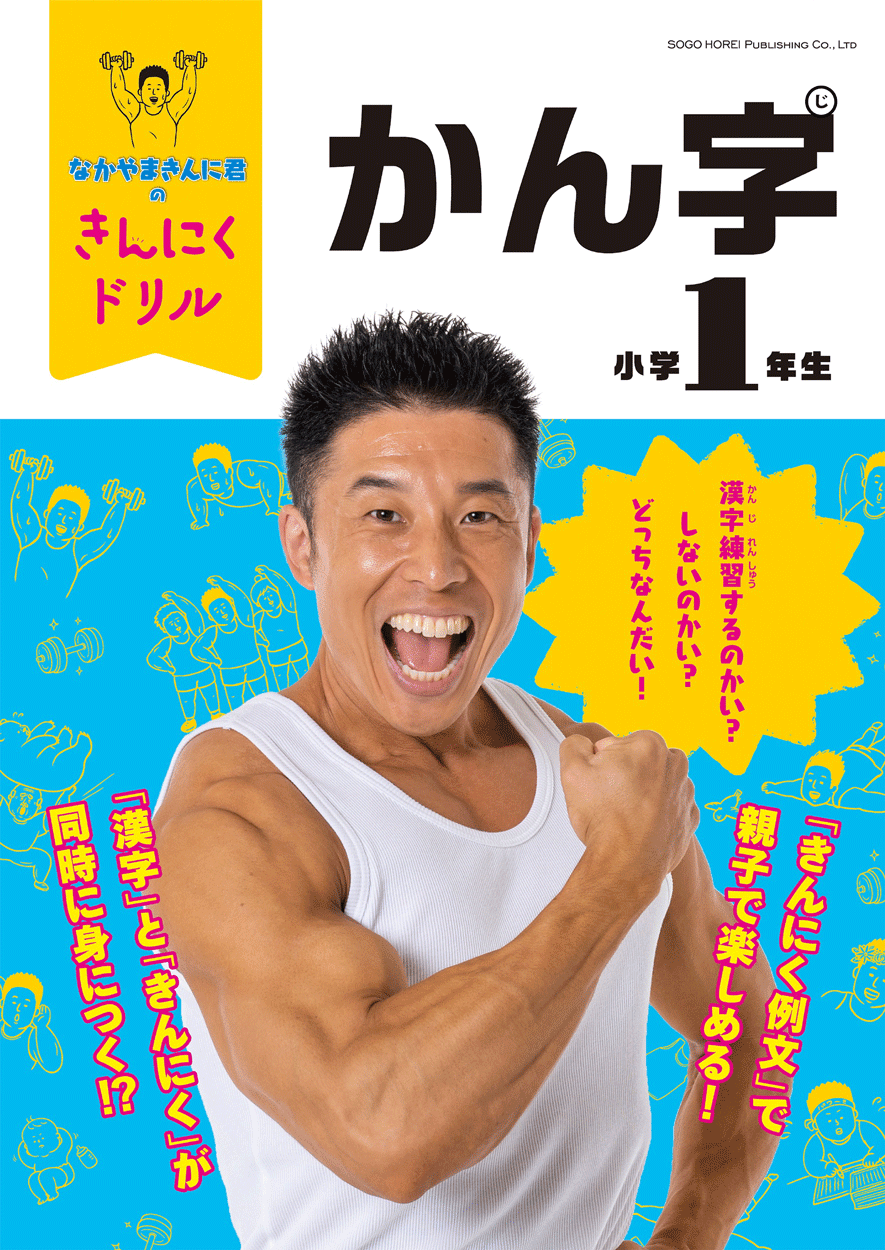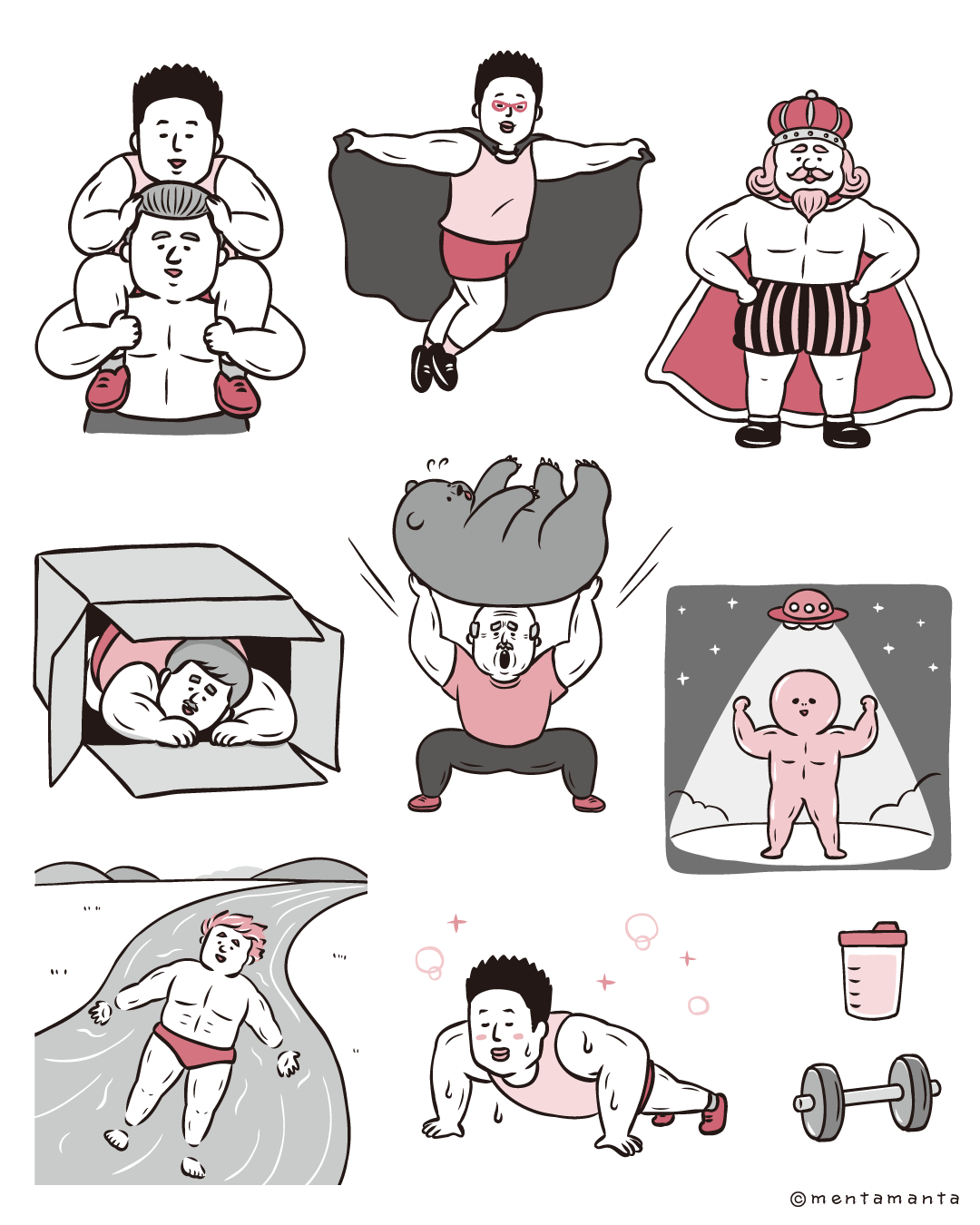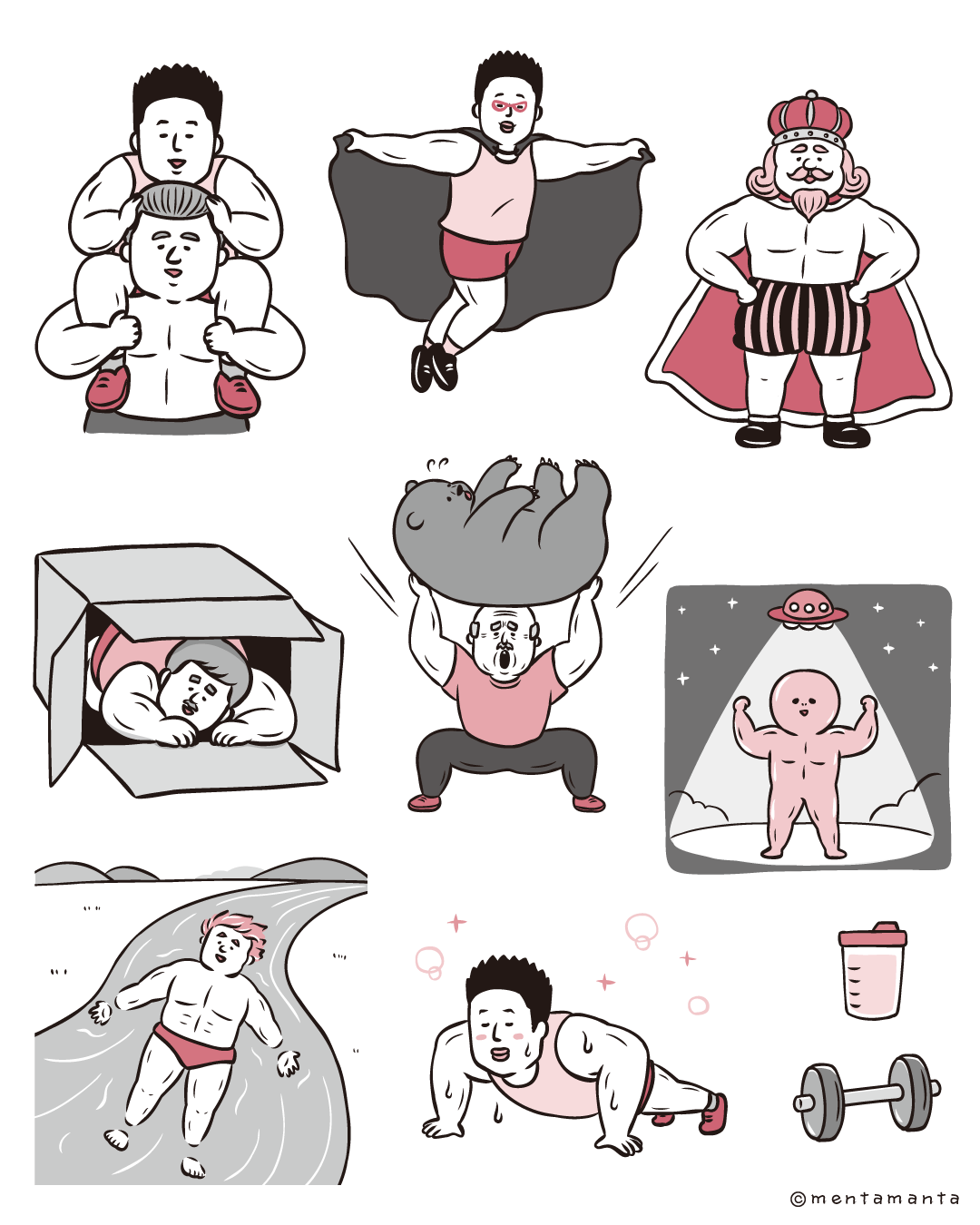 Painted 30 illustrations
I painted "Nakayama Kinni-Kun" and muscle related illustrations for Kanji workbook for 1st grade elementary school students.
Nakayma Kinni-Kun, pictured on the cover, is a popular comedian and bodybuilder in Japan.
I am not very good at portraits yet, but I expressed him with my own touch.
The illustrations data was made in black and spot color.

The drill was so funny and it made me laugh the whole time I was on this job.
Thank you so much for the happy and enjoyable opportunity.
– Book Title : "Nakayama-Kinni-Kun's Kinniku Workbook – 1st grade Kanji"
– Author : Nakayama Kinni-Kun
– Published by SOGO HOREI PUBLISHING Co., LTD
– Photography by 田村友孝
– Book Design by 木村勉
– DTP by 横内俊彦
– Edited by 谷本希
– Illustration by mentamanta
Application used: Fresco, Illustrator