Painted a character in the motif of pinchos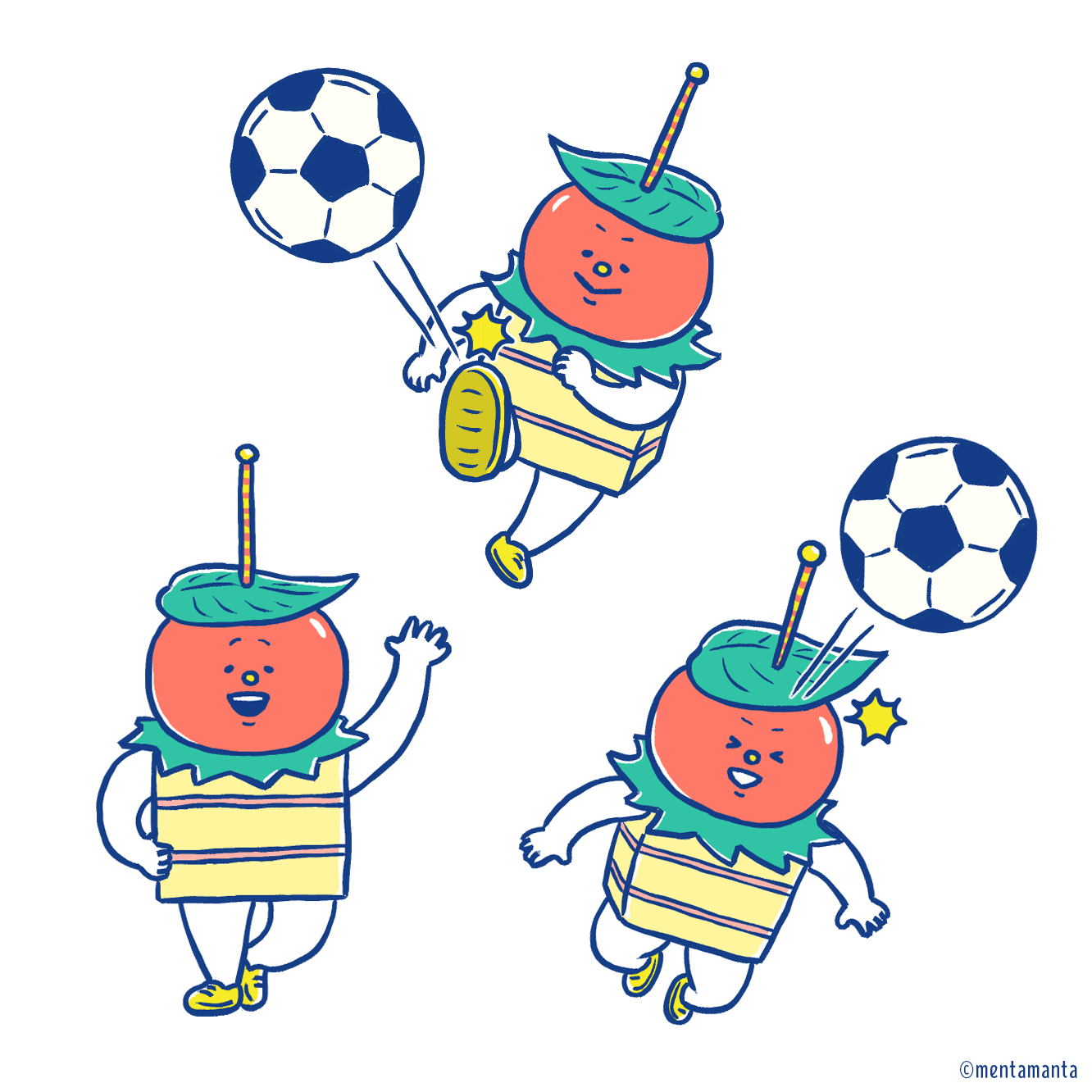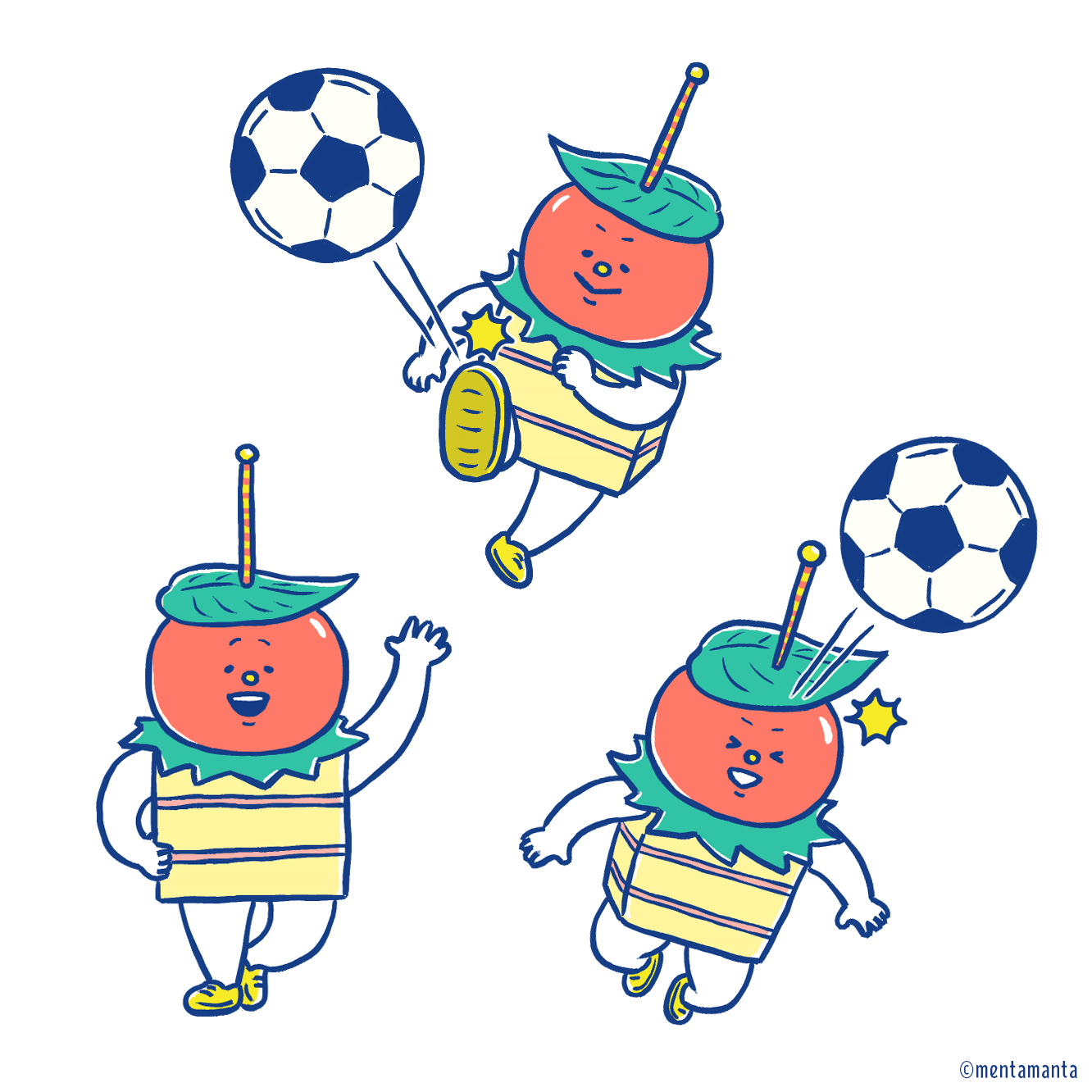 スポーツ観戦でテレビ前に釘付けになりがちなこの季節。 ピックや串、爪楊枝を使ったスペインのおつまみ「ピンチョス」は、手を汚さずポイッと気軽に食べられて観戦のお供に打って付けです。 そこで、手軽に作れてアレンジも楽しめるレシピをご紹介!イラスト/めんたまんた制作/株式会社GUINGA※一部店舗では取扱いのない場合がございます。 また、品切れの際はご容赦ください。
I created a character with a pinchos motif for the web media "TABLEVA" which is published on the supermarket's apps.
The article introduces pinchos recipes that can be easily picked up while watching sports on TV.
Just then there was the World Cup soccer tournament, so the illustrations were also related to soccer.
The request was a pop and cheerful character that matches the sports atmosphere and I really enjoyed creating him.
– Client : NIPPON ACCESS, INC.
– Medium : Website "TABLEVA"
– Article : "Pinchos are a great snack for watching sports on TV"
– Partnership : "Kurashiru" (dely, inc.)
– Produced by GUINGA Inc. 
Application used : Clip Studio Paint, Photoshop