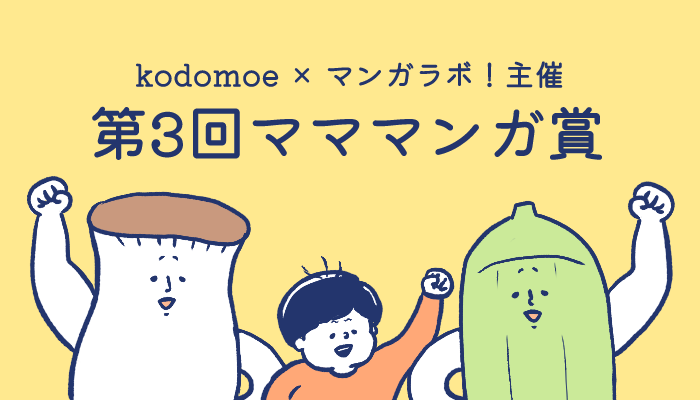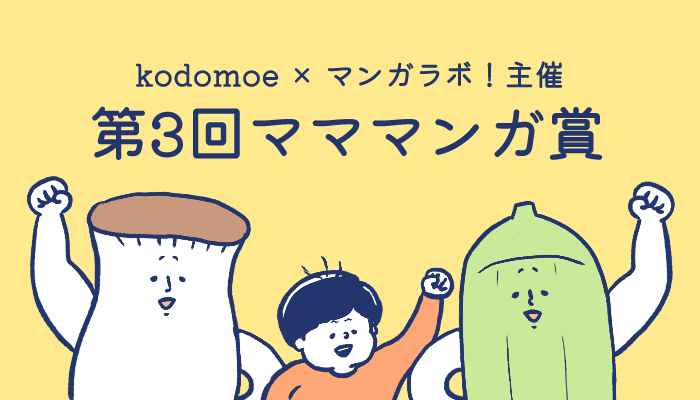 Selected as a finalist
My manga about my daily life and family was selected as a finalist for the "3rd Mama-Manga Award" hosted by HAKUSENSHA kodomoe & manga-lab (publishing company).
View the results announcement page – manga-lab website
This manga series is based on my own experiences, and humorously depicts the trivial events of childcare and daily life.
I usually publish them via social media. (I've been busy with illustration work recently and the manga is updated on a whim though.)
My works as a finalist were made around 2020~2021.
View my finalists – kodomoe website
I've been creating the manga since 2019, when I started thinking about becoming an illustrator and manga artist.
Although I didn't get an award this time, I'm so happy just to have been selected as a finalist.
Now that I have an editor in charge, I will do my best to serialize my manga works on kodomoe website.
Even if I failed to serialize on that website, I will keep creating manga that loosen up those who struggling with tough work, childcare, and household things.