Illustrations for a set of books in 5 volumes
This books provides easy-to-understand instructions to summarizing and presenting for 3rd-6th grade elementary school students. I was responsible for a total of 45 cover and cut illustrations for all five volumes.
▼Cover Illustrations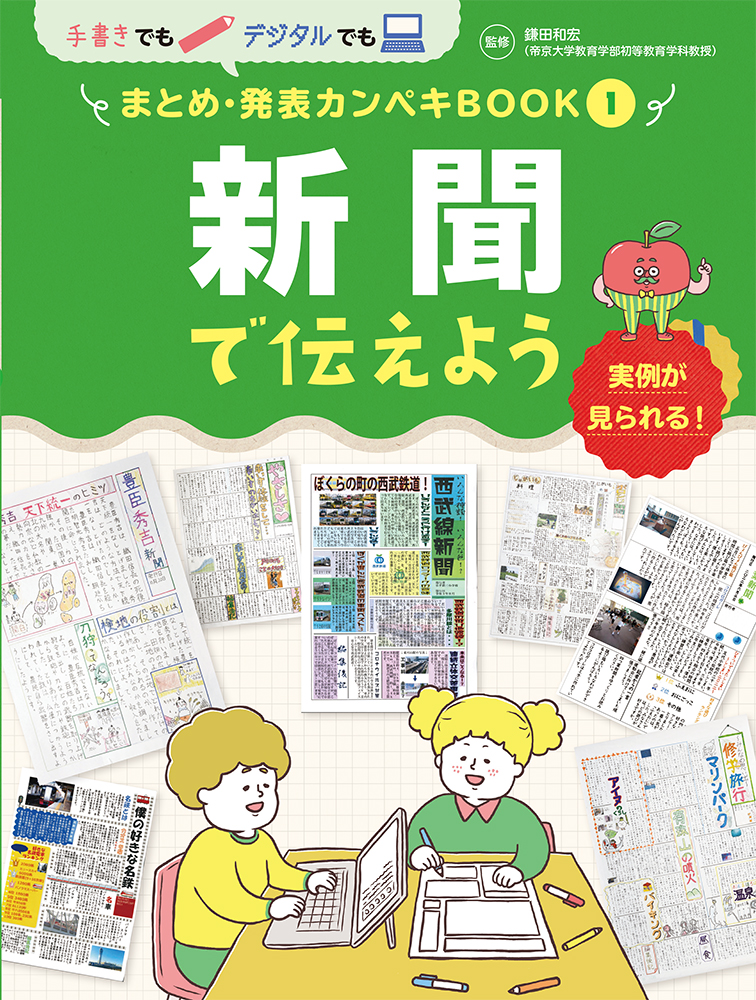 ▼Character Illustrations – Apple, Boy, Girl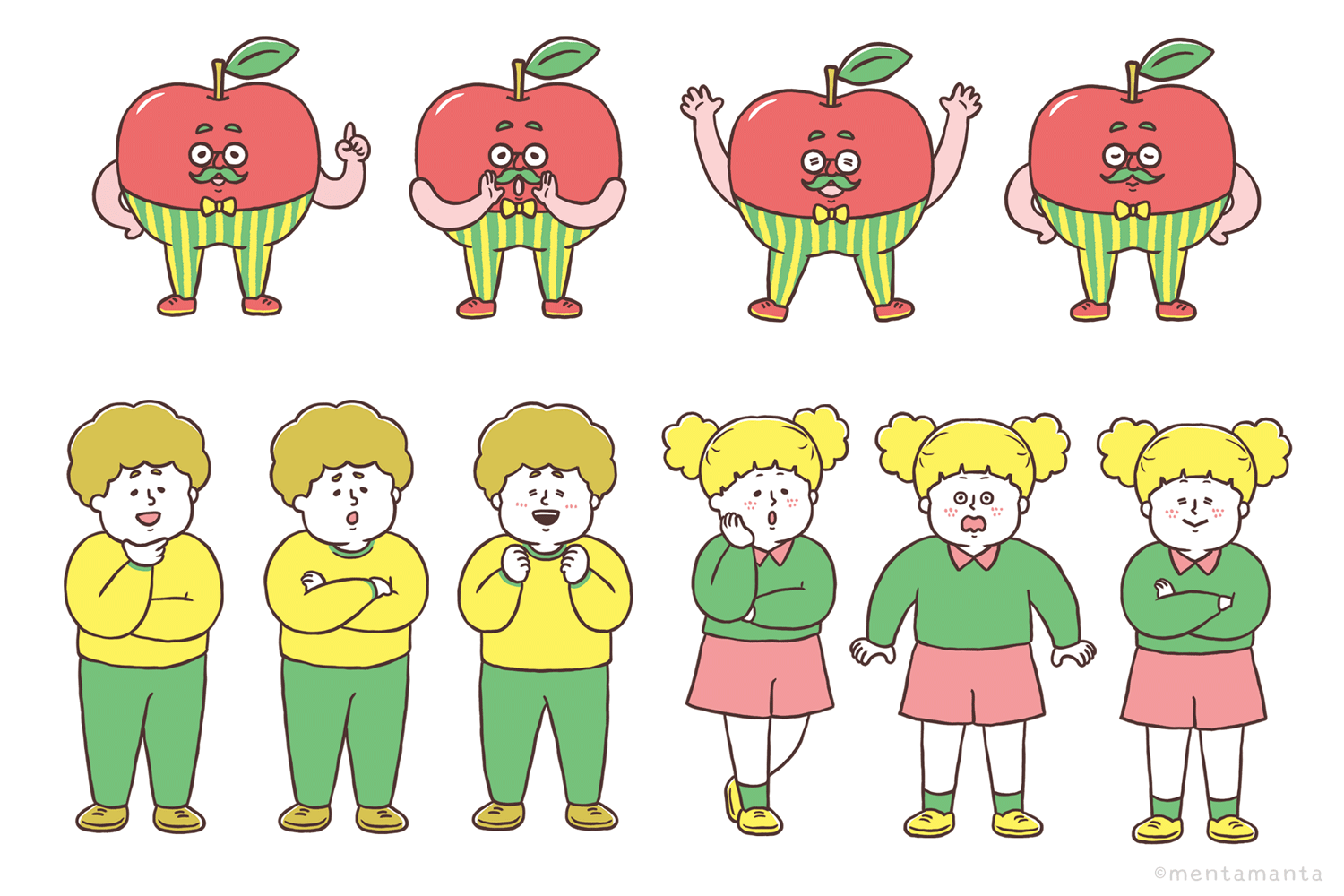 These are the apple, boy, and girl characters that appear throughout the entire volume. The boy and girl are siblings.
Each volume has a different key color, so I had a little trouble coming up with a color scheme that would fit all the volumes, but it was fun to make cute and pop character.
▼Cut Illustrations on the Inside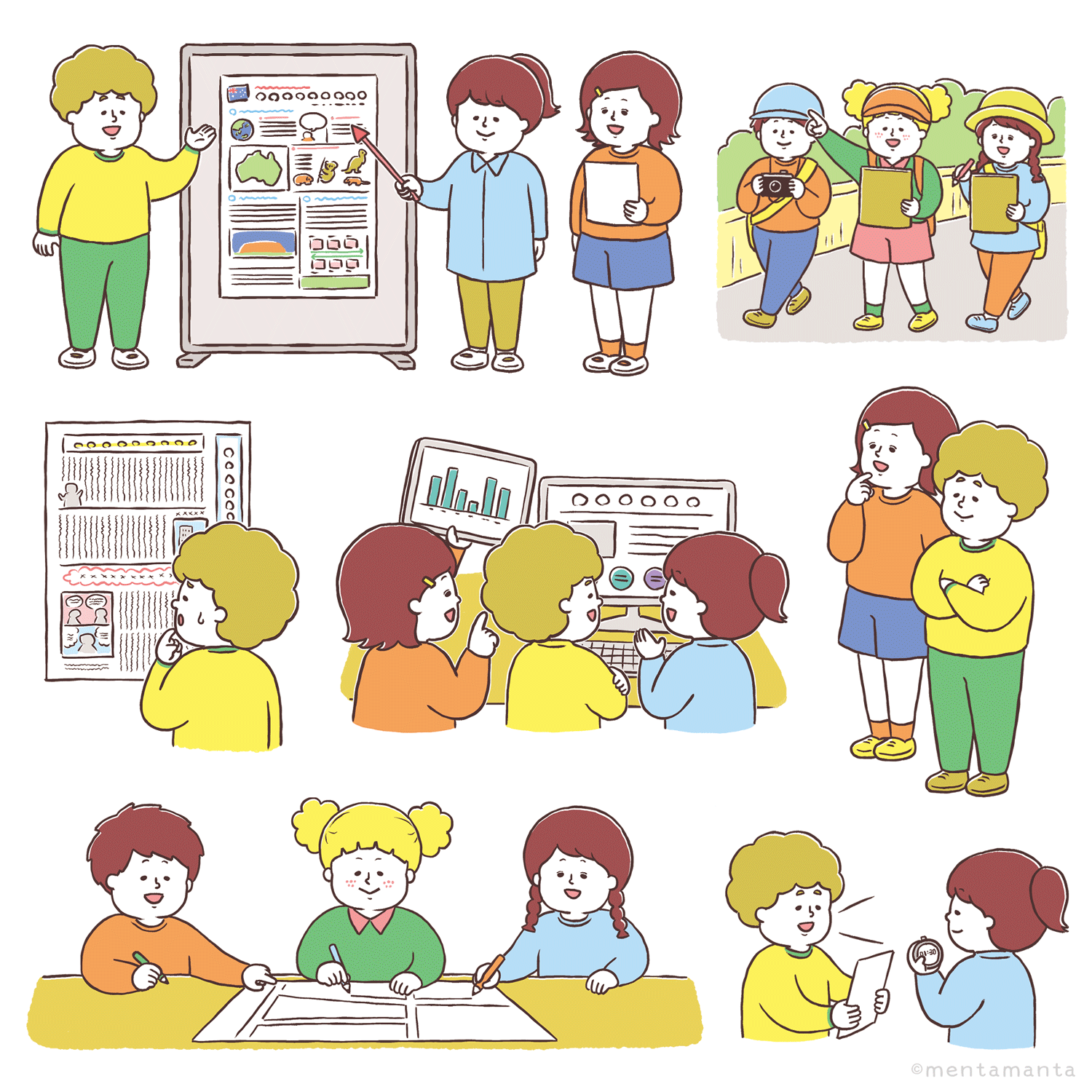 I painted students working with their classmates to create newspapers and maps, and preparing for presentations.
Learning how to compile documents and make presentations from a young age will provide many useful opportunities as an adult. I hope this book will be great help to children in their learning.
– Book Title:"Summary and Presentation Perfect Book" volume 1-5
– Published by:POPLAR Publishing Co.,Ltd
– Supervised by:鎌田和宏
– Book Design:倉科明敏(T. Design)
– Edited, Produced, Explanatory illustration, Figure and Photography by:303BOOKS Inc.
– Cover and Cut Illustration:Mentamanta
More about this books – POPLAR Publishing website
Application used: Clip Studio Paint, Photoshop