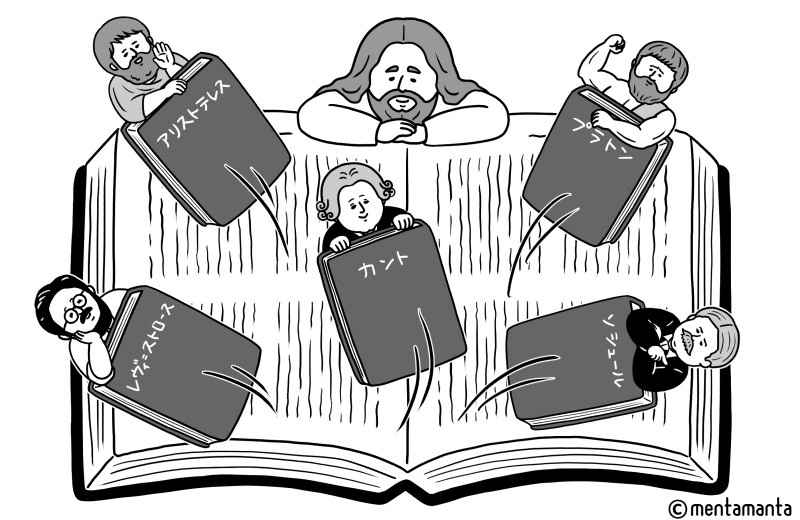 Drew 34 cut illustrations
This book is a casual explanation of Western philosophy with a Christian background.
In accordance with the theme of the book, I drew 34 illustrations with a easygoing atmosphere, mainly of philosophers.
This is the first time my illustration used for a book cover, and the first time I was in charge of illustrations for an entire book. It was very fun to draw funny philosophers.
Thank you for the enjoyable opportunity.
– Book Title : "Read the Bible and You Will Understand Philosophy"
– Published by : NIPPON JITSUGYO PUBLISHING
– Author : MARO (Twitter department, Kamiuma Church of Christ) 
– Book Design by YAMANOKUCHI Masakazu, SAWADA Kouhei (OKIKATA) 
– Illustration by Mentamanta
More about this book – NIPPON JITSUGYO PUBLISHING
Application used: Clip Studio Paint, Photoshop