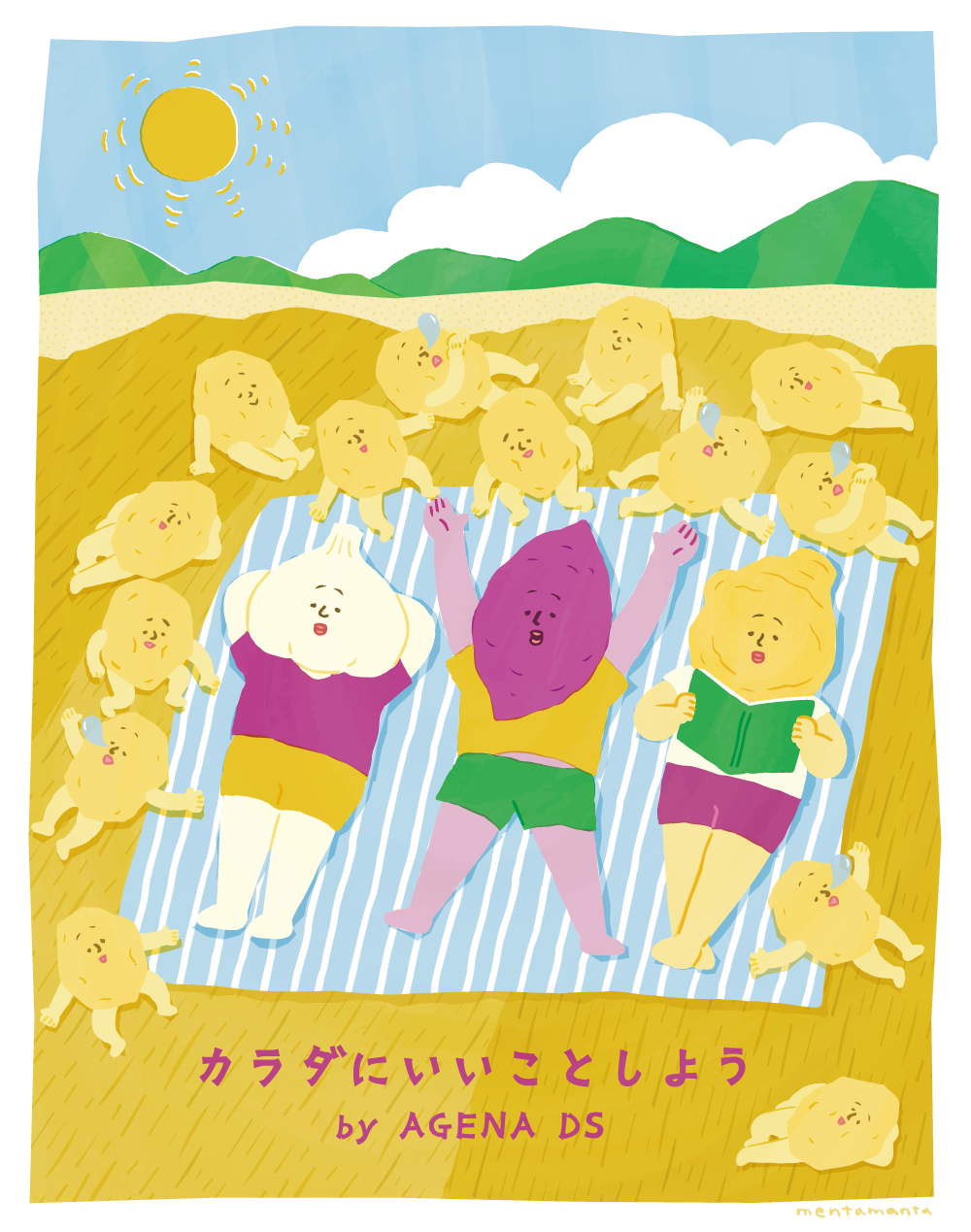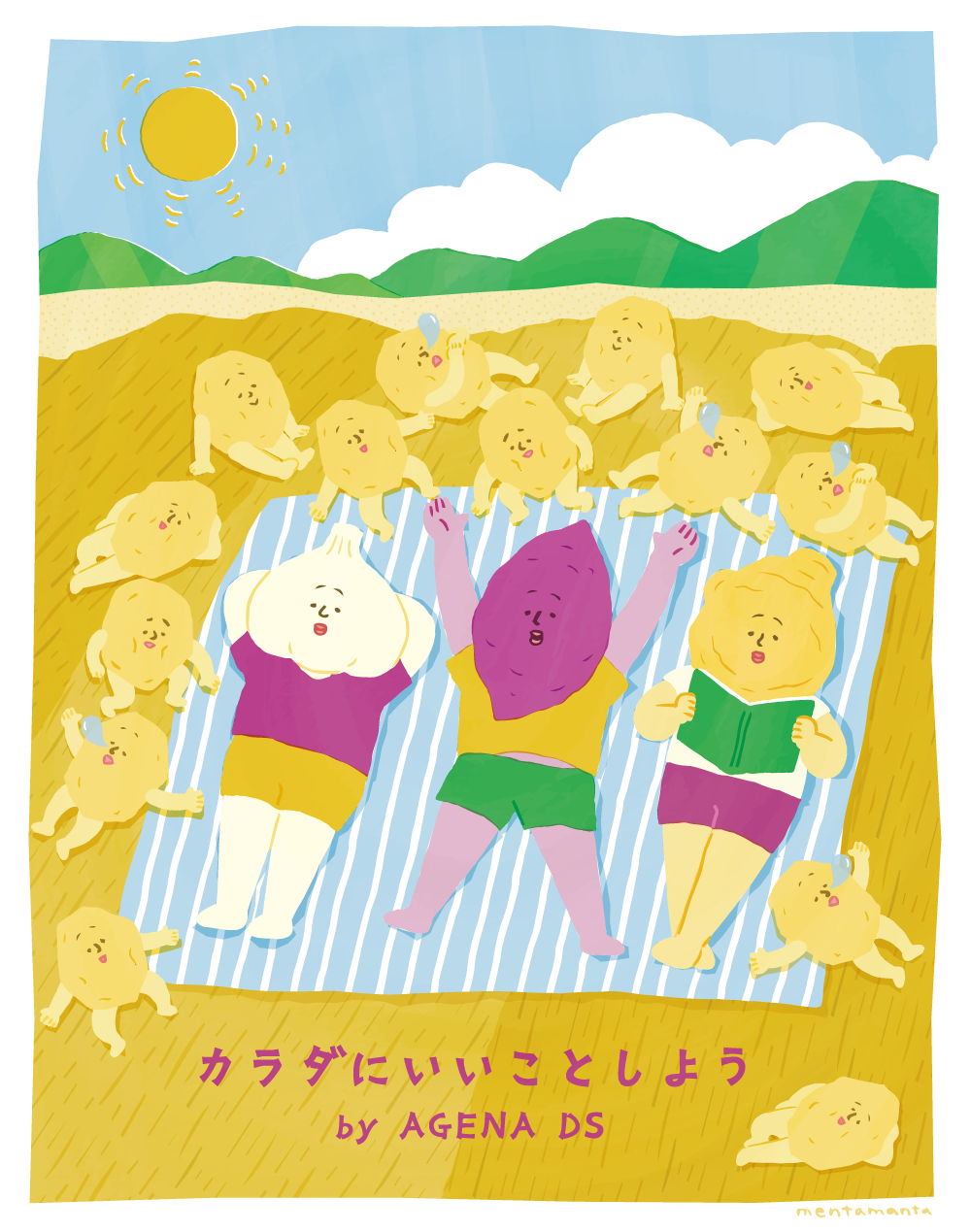 Painted a illustration for tote bag
This illustration is used for students' tote bag at AGENA DRIVING SCHOOL located in Okinawa. 
Garlic, sweet potato, ginger and white potatoes are sunbathing in good weather.
There were only three characters lying down on the sheet at first, but the client asked for a more lively illustration, so I added many small potatoes around them.

It was so fun to do this work.
Hope the students at driving school feel fun with this tote.
– Client: AGENA DRIVING SCHOOL
– Medium used: tote bag
Application used: Fresco, Illustrator